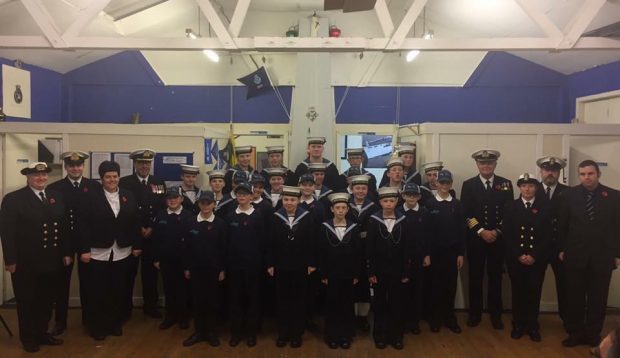 A north-east group could double in size if local people back its efforts to raise funds for a new base.
Fraserburgh Sea Cadets has outgrown its facilities in both Fraserburgh and Sandhaven, where it launches its fleet of small boats, in recent years and now has a waiting list of 30 children desperate to take part.
The group can only accommodate 30 youngsters at one time due to the limited space it has within its quayside property in Fraserburgh, and the cabins erected at Sandhaven harbour.
But a £300,000 project to build a new base at Sandhaven has been launched, which allow the sea cadets to turn out troops of up to 60 youngsters.
Commanding officer Craig Trail has now appealed to the wider community to help boost funds in time for a planning application to be submitted to the council by Christmas.
The group needs to raise about £240,000 to build the facility, which they hope would be up and running by 2018.
"We operate out of there in a collection of cabins during the summer just now, which is fine," he said.
"It gives us two classrooms to teach theory out of and changing rooms.
"But our building in Fraserburgh is in a really small part of the harbour. We can no longer do boating out of there because the harbour itself is really commercialised, and we can't do any parading outside.
"The new building would take 60 kids and would be all-singing and all-dancing."
The project started a year ago, with the Sandhaven Harbour Trust agreeing to lease the land on a 100-year contract.
The sea cadets will pay just £1 per year.
"It's a massive thing, because it can be a financial burden trying to figure out how to keep it running," Mr Trail added.
"But we need as much help as we can get to make this a reality. There's so many young people out there that would benefit from what we're doing here.
"We've invested over £100,000 in the facilities here already so we can provide things like sailing, wind surfing and rowing by qualified instructors."
Anyone who can support the project should visit www.sea-cadets.org/fraserburgh