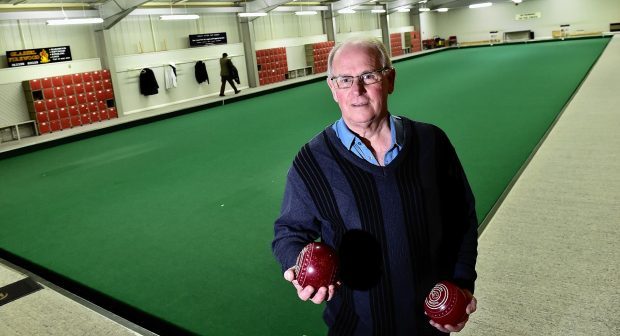 An Aberdeenshire bowling group has been forced to fold after the lease ended on its home of more than 30 years.
Deeside Indoor Sporting Club (Disc), which operates from the grounds of the Tor-na-Coille Country House Hotel, will close down on November 30.
The news means bowlers in Banchory and the surrounding area will have to travel to the likes of Stonehaven and Inverurie to keep playing their beloved sport.
There are no other indoor facilities in Banchory to where the club could relocate.
The Disc building was "custom-built" for the group in the 1980s, but when membership dropped in recent years, the lease became too expensive.
The club recently made an agreement with the Tor-na-Coille which allowed them to stay at the site until a new occupant was secured.
But the hotel is now in talks with a new tenant about transforming the facility into a gym.
Disc has between 70 and 80 members, but in its heyday, had about 300 people attending.
Last night, the organisation's secretary, Jim Tierney, said dwindling membership and the ensuing low income stream meant the club had no choice but to dissolve.
He added it had been a "sad" night on Sunday, as members called for a special meeting to discuss the "winding down" of the group.
Mr Tierney added: "The meeting recognised there was just no option, our lease is finished and therefore the club will come to a end.
"We can't afford to pay a commercial rent for the premises with approximately 75 members.
"We could afford it back in the day, no bother. Two to three years ago, we realised how bad the membership decline was and it became clear we couldn't afford it.
"It was a good source of exercise. It is a great source of social involvement. It is a great loss, but the simple fact of the matter is we can no longer support it.
"The Tor-na-Coille have been terrific towards us."
Last night Disc member, Ken Mackie, said he would have to travel from his Torphins home to Inverurie to bowl now – a journey of more than 40 miles.
He added members were keen to explore the possibility of getting a new home elsewhere in Banchory, adding the older generation had been "forgotten".
The 75-year-old said: "It is sad because we have been going for a lot of years and a lot of people used the club. I don't want to give up because, if you just start sitting around, you lose all the benefits of the exercise."