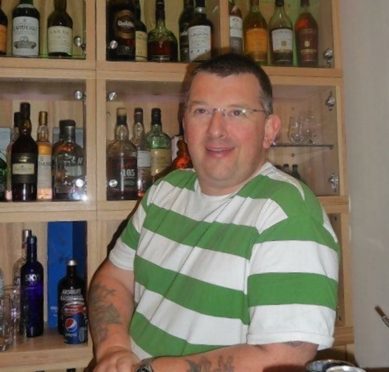 A charity football game will again bring together both sides of the Glasgow divide next month – in Fraserburgh.
The Old Firm game raised thousands of pounds for charity last year following the death of local man James 'Suds' Sutherland, who succumbed to cancer.
The 51-year-old had been diagnosed with a brain tumour in 2014 and died suddenly in March last year.
At the time, pals rallied to support his grieving family and organised a football match between his favourite side, Celtic, and their fiercest rivals at Fraserburgh's all-weather pitch.
They raised about £4,000 and donated the cash to the local lifeboat in memory of the offshore worker.
Following that success, friends will once more don the hoops of Celtic and blue of Rangers to raise cash.
Organiser Norman Reid said everyone involved wanted to make the games an annual event in the town.
"We are hoping the event will grow on the back of last year's success," he added.
Last year, the Celtic players wore specially made kits bearing the Mr Sutherland's nickname for the tie.
Mr Sutherland's wife, Lesley, said the teams made the family proud.
"We now know that it wasn't just us that felt the loss of him," she said.
Mr Sutherland had been a member of Celtic supporters club Buchan Bhoys and had been travelling to games with friends since he was 15.
In previous years, Celtic and Rangers fans had regularly held friendly games in Aberdeenshire.
Before last year's memorial game, however, no fixture between the supporters had been played for 25 years.
This year's game, on December 11, kicks-off at 2.15pm at Kessock Park, Fraserburgh.