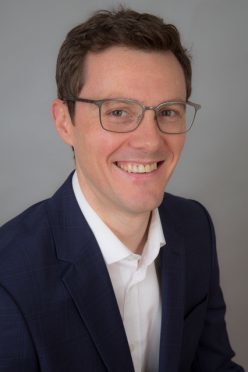 A senior staff member from Edinburgh City Council has been selected for a top job at the local authority in Aberdeen.
Aberdeen City Council has announced Derek McGowan has been appointed as the new head of communities and housing.
The £80,697 role became vacant after the retirement of Donald Urquhart.
Mr McGowan is currently in posy as integrated family and household support manager at Edinburgh, and will start in Aberdeen in January.
Infrastructure convener Neil Cooney said: "Providing a first class housing service is one this council's biggest priorities.
"I wish Derek all the best in his new role."
Angela Scott, chief executive of the council said: "Derek has all the experience we were looking for in a head of service and was the stand out candidate during the recruitment assessment centre and elected member interview.
"I am sure he will be an asset not just to the communities and housing service but to the whole council and I thoroughly looking forward to working with him in the future."
Mr McGowan said: "I'm delighted at being appointed… with the opportunity to be a part of the hugely exciting plans for Aberdeen.
"Through the recruitment process I met many colleagues and partners. I am looking forward to building on those foundations to ensure quality of life is at the heart of planning and service delivery for Aberdeen's communities."