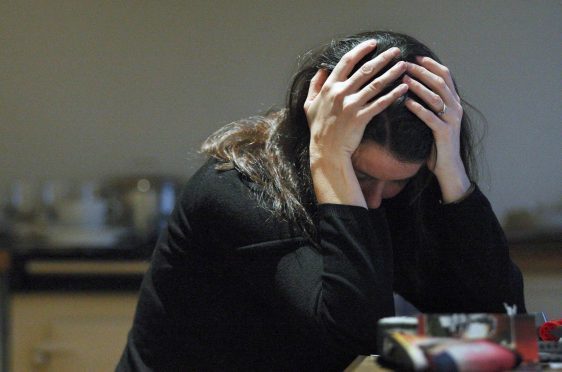 Day centres are being closed and 18 charity workers laid off in a shake-up of Aberdeenshire services.
Staff at facilities run by Mental Health Aberdeen were told yesterday that they would be out of a job at the end of next month.
Council chiefs had expressed confidence the employees could transfer to a new provider when it takes over on January 1.
The Scottish Association for Mental Health (SAMH) was given the £2.3million contract earlier this year.
But charity MHA – which pulled out after ten years claiming deep budget cuts put users at risk – said negotiations had failed to find a way to save the jobs.
"We can confirm that following the appointment of SAMH as the provider for a new mental health service, all of our day services in Aberdeenshire will close at the end of the year" a spokesman said.
"This sadly will result in 18 members of staff being made redundant.
"We are currently in consultation with all those affected and are offering all the support and assistance we can to them, as well as our service users throughout the transition period."
SAMH , which says it will support people "within existing community facilities", is to set out its plans at public meetings this month.
It declined to comment on the MHA announcement.
Conservative MSP Peter Chapman said concerned constituents would be "devastated to hear their worst fears have been realised".
"I cannot help but feel that financial concerns have taken precedence over the quality of service and I think this whole process has been handled badly.
"There is now a real risk that low-level service users may slip through the net and I will be seeking reassurances from SAMH that nobody will be left behind."
Adam Coldwells, chief officer for Aberdeenshire Health and Social Care Partnership, said it had "no role" in discussions over staffing.
"Our focus has been on working with SAMH on their exciting new service.
"SAMH are a well-respected organisation with many years' experience of providing mental health services."
The costs of running dedicated centres was identified by the authority as a significant part of the spending on the previous contract.
He encouraged anyone with an interest to attend information sessions in Stonehaven, Peterhead, Banff, Inverurie and Ellon between November 25-30.