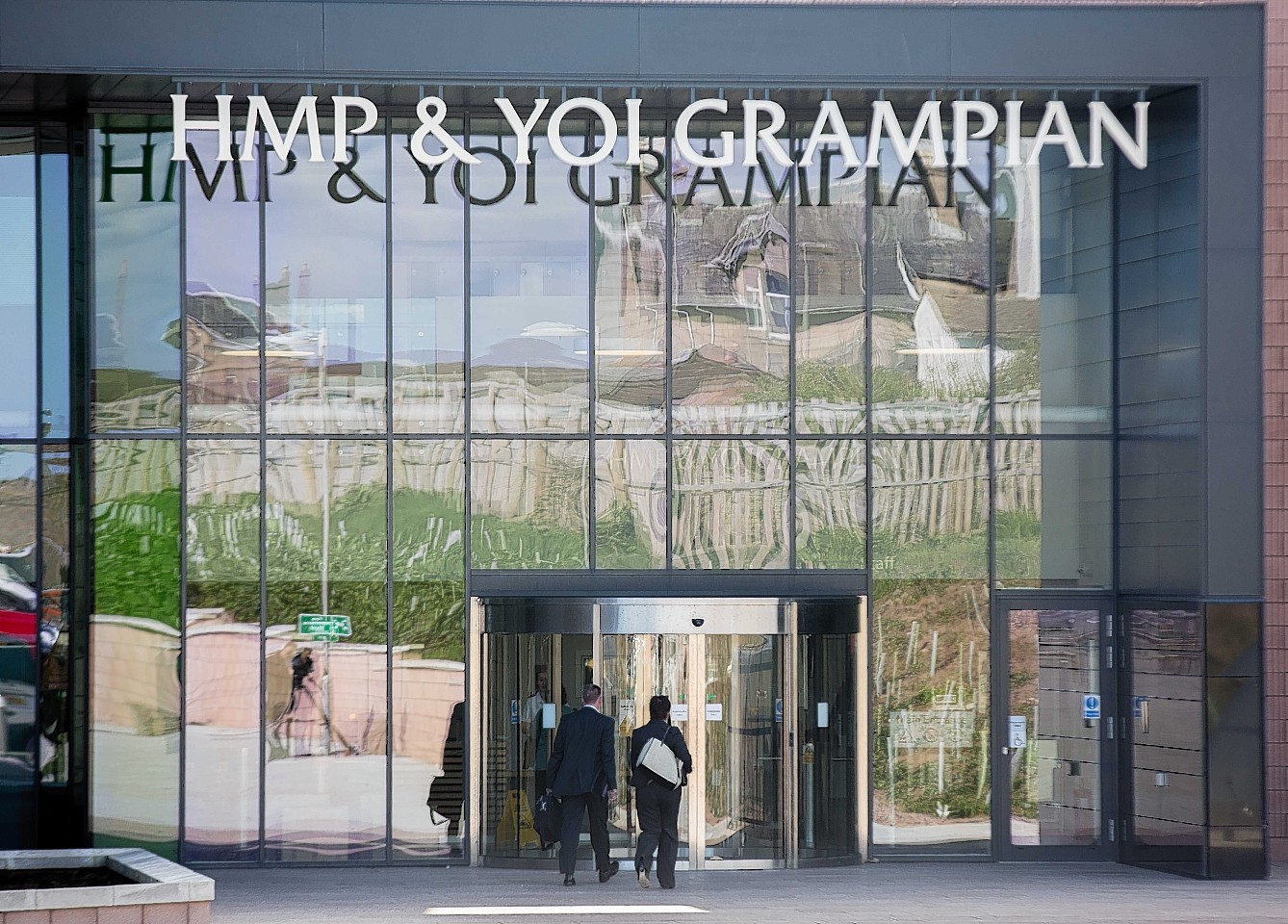 Rioting inmates at the north-east's multimillion pound super-jail said they wanted the prison "run like Craigies", a court has heard.
Prison Officer Kevin Hill acted as a negotiator during the incident at HMP Grampian on May 13, 2014.
Yesterday he told jurors at Aberdeen Sheriff Court how at one point offenders lifted sheets tied to the bars and told him he would be "slashed".
He was giving evidence at the trial of six men accused of being involved in the riots.
Robert Gill, 26, from Newburgh, Stephen Sim, 31, from Stonehaven, Michael Stewart, 31, from Forfar, Dominic Jordan, 30 from Merseyside, Sandy Mundie 30, from Aberdeen and 33-year-old George Thomson, from Aberdeen, are all alleged to have been part of a "mob" of "evil" men who acted together to instil terror into fellow inmates and prison officers.
The men accept they were inmates at the time of the incident but deny any involvement in the riots themselves.
Mr Hill, who works at HMP Shotts told the court he was on detached duty at the Peterhead prison when the incident occurred.
He said he was called to the jail during the evening and took on the role as a negotiator at the C Section of the Ellon Hall.
Mr Hill told Fiscal depute David Bernard that he asked the inmates what their motivation was.
When asked what the response was, he said he was told: "We want west coast staff to be sent home, we want this place run like Craigies."
Mr Hill said he took this to mean the former Craiginches prison in Aberdeen.
He went on to say that there were "several voices" speaking from behind the barricade.
Mr Hill also described how sheets had been tied to the grill gate.
He described how at one point a group of inmates lifted the sheets to the side and spoke to him.
He said the inmates had their "heads covered with sweaters and things tied to their heads".
He went on to say that he was "threatened" with having his family harmed, he added that he was also told he would be "slashed".