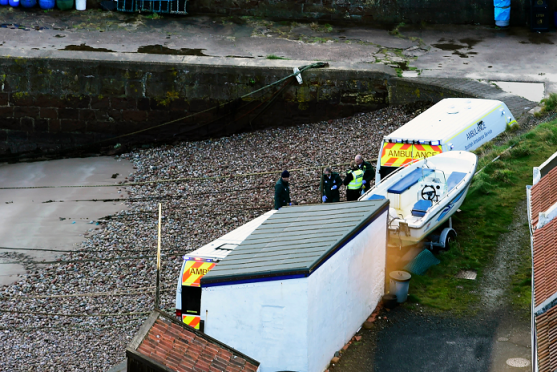 A man has died following an emergency at a North-east harbour.
Police, coastguard and ambulance teams were called to the harbour at Pennan at around 10.45am this morning.
Officers confirmed this afternoon that a man who was reported to be unwell at Pennan Harbour has died despite rescue efforts.
The man, who is understood to be local, has not been named.
Earlier in the day, a spokesman for the coastguard said its role in the operation was to assist colleagues in the ambulance service.
"There is no indication to say [he is] in the water," he added.
The man's body, which was visible on the beach, was covered with tarp before it was loaded onto a waiting ambulance and taken away.