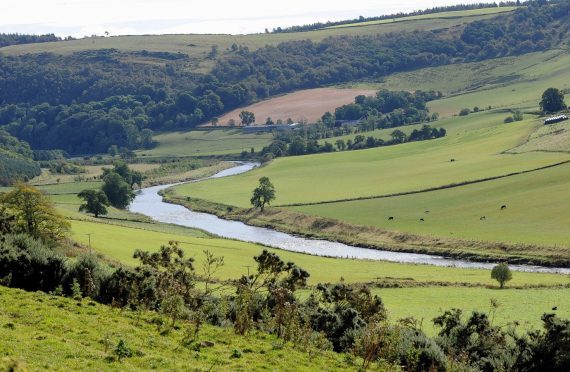 Plans to create a holiday village near a north-east town will be ruled on this week.
Businesswoman Marianne Shand hopes to create six yurts and three wigwams on land at Forglen, near Turriff.
However, 10 objectors have lodged concerns about the impact the development could have on the local roads and the River Deveron.
But Aberdeenshire Council's planning officers have backed the project, and will urge the Banff and Buchan area committee to approve it when they meet tomorrow.
In his report, director of infrastructure services Stephen Archer said: "Overall, the proposed campsite is considered appropriate in terms of layout, siting and design."
A total of 44 letters of support from as far afield as the US and England have been submitted.
But Lex Allison, who has farmed at Forglen for 36 years, is among those against the scheme.
In his letter to council planners he said the rural roads the development would rely on were not equipped to deal with traffic.
He added that salmon – which is fished from the River Deveron – relied on the burns nearby to spawn.
"The advent of possibly 40 or more campers however sympathetic, in such a limited area would inevitably be detrimental to such a rich, sensitive habitat," he said.
"Defeating the claim of allowing people to access nature but instead diminishing it.
"If tourism is to be promoted in Aberdeenshire it will be essential to keep that special, unspoiled natural wonder of the area by providing facilities safely in appropriate places and not destroy what visitors value so much."
The local community council has also raised concerns about the development.
The group initially raised concerns about the flood risk at the site, and later objected on the grounds of road safety and noise issues.
Mr Archer said the roads issues were not a valid consideration.