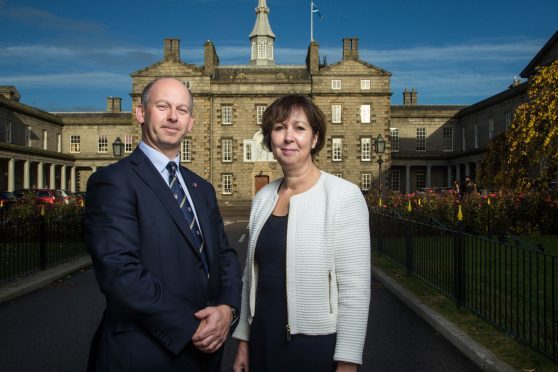 A north-east school has been named as Scottish Independent Secondary of the Year.
Robert Gordon's College took the top award in the Sunday Times School Guide 2017.
The award is the outcome of outstanding Higher results and a dramatic rise of 10 places in league table positioning with The Sunday Times School Guide 2017 – the highest position Robert Gordon's College have been in a decade.
In addition to the School's strong tradition of academic success, the award is also based on the school's commitment to developing facilities.
Alastair McCall, editor of The Sunday Times Schools Guide, said: "Robert Gordon's College achieves remarkable results, not least considering its size.
"This is no boutique independent school, but one that provides an outstanding education for a significant number of young Aberdonians.
"Its students go on to achieve in diverse walks of life, backed up by a rounded education that extends way beyond the purely academic."
Mr Mills, Head of College said: "This is an encouraging external endorsement that echoes the terrific commitment of our Gordon's community including school families, staff, Governors and former pupils who continually strive to develop the very best for Robert Gordon's College today and for the future.
"We are very proud of our school and hope that this excellent news will be a further encouragement for all the pupils at RGC."