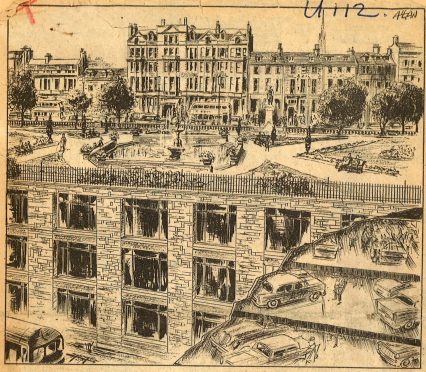 The Victorian gardens have long been the green heart of the city – but over the decades, successive councils have each come forward with their own ambitious, and very different, renovation vision.
It was officially opened as a park in 1878 with the railway-side site dedicated to the people of the city.
Built at a time when many residents lived in slum housing, it provided a welcome place to relax in some of their brief leisure time.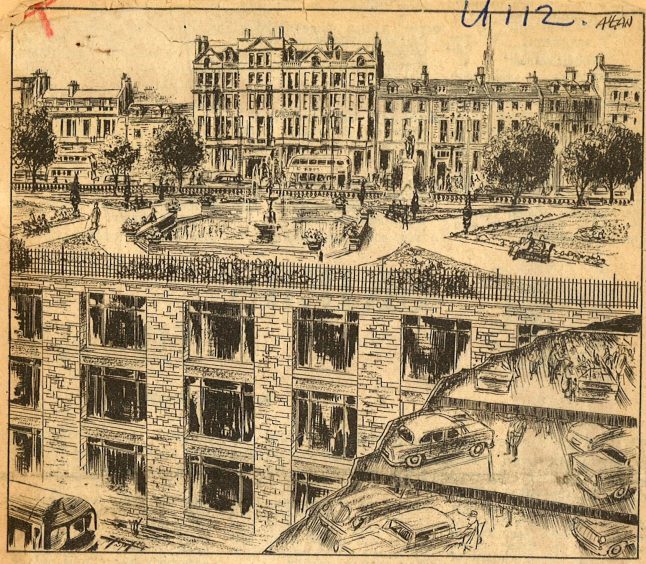 Into the turn of the century it remained popular, and during World War II the arches were bricked up and adapted for use as air raid shelters.
And nearly every decade since there has been a major council plan for the sunken green space.
In the 1950s it was proposed to create a "Princess Street" skyline for the city by doubling the width of Denburn road and demolishing a number of buildings.
In the 1960s, a scheme was put forward to raise the gardens to street level and put car parking beneath the park.
The idea was resurrected two decades later – but turned down in 1987.
And by the 1990s the talk was of a "millennium square" – a £30million project that would have created 400 jobs and included shops, restaurants and performance and exhibition space.
It was shelved after failing to attract National Lottery funds.
In 2008 a multi-million pound blueprint for the space backed by oil industry tycoon Sir Ian Wood was announced, dividing the city.
The "Granite Web" design was backed by Sir Ian with up to £50million of his own money.
In a 2012 referendum, there were 45,301 votes in favour of the project and 41,175 people opposed.
But the Labour group in Aberdeen fought council elections that year on a platform of retaining the gardens, becoming the largest party and forming a coalition with the Conservatives and independents.
Aberdeen City Council finally rejected the City Garden Project by two votes.
The current plans, as part of the city centre masterplan, have, in theory at least, the backing of all councillors as the masterplan was voted through unanimously.
But opposition party leaders have previously stated that while they support the masterplan they would exercise judgement on each individual element.