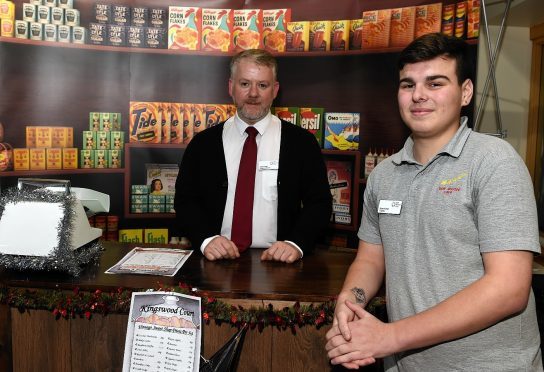 A north-east apprentice working in a sheltered accommodation in Aberdeen has been described as a "rising star" just four months into the role.
Ryan Hunter knew from an early age what he wanted to do and after leaving Hazlehead Academy this year is now learning his trade with the Bon Accord Care group.
He works at the Kingswood Court in Mastrick where he has been hailed for his "positive influence."
The 17-year-old explained how he got involved.
He said: "When I was younger I volunteered with my grandmother who also worked in the sector.
"I volunteered at social events and did bingo and birthdays and knew this is what I wanted to do.
"There are five people I work with every morning, around seven in the afternoon and about a dozen in the evening.
"It was a big change for me, before this I was working behind the tills in Sainburys.
"I would definitely recommend this to others, I have already recommended it to a friend who will be starting with Bon Accord soon."
Mr Hunter has been able to bring in outside interests to the role.
He said: "I perform with the Castle Theatre Group in Aberdeen and they will be coming up here on December 21 to provide some Christmas songs."
Jason Kelly, a senior support worker at Kingswood Court, said Mr Hunter was excelling in the role.
He said: "Ryan is a rising star.
"He had been very successful in the role so far and is having a very positive influence around the home.
"We often see him with residents having a laugh and a joke."
The Bon Accord Care group has launched a fresh apprentice scheme this year with the support of Skills Development Scotland with the aim of getting more young people involved in the sector.
Mr Hunter will get to experience a wide variety of roles during his 18-month apprenticeship.
After finishing a Kingswood Court he will work at the Rosewell Home before going into in care at home and occupational therapy.