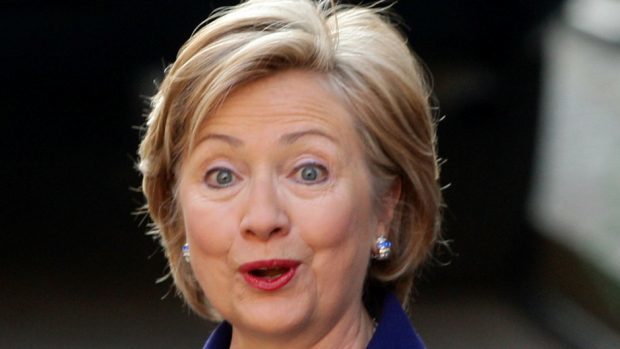 A north-east woman has been accused of scamming £120,000 from a film production company by saying she could give them behind the scenes access to Hillary Clinton's presidential campaign.
Ann Leuser, from Fraserburgh, is accused of attempting to get an all expenses paid trip to New York of £3,400 to help the filmmakers interview the presidential candidate when her run was announced.
The 55-year-old is accused of taking four payments worth £30,000 from a production company so they could get access for the former secretary of state and her campaign team.
She is said to have negotiated and signed a contract with Alison Birley saying she knew Mrs Clinton and members of her campaign team.
She is accused of implementing the scam between March 1, 2015, and January 1 this year. Leuser was threatened with arrest as she failed to appear at the City of London Magistrates' Court after claiming she had an infection in her hand and leg. She contacted the police earlier this week to explain her condition, which they accepted.
Prosecutor Melanie Hardwicke said: "I have spoken to an officer who spoke to the defendant this morning and she informed the officer she won't be able to attend court today.
"She has not provided a medical certificate but essentially has two infections, one infection in her hand and another in her leg.
"She is seeing a specialist later and her doctor informed her she was not well enough to travel as she is in Scotland."
Leuser has not entered a plea to either of the two charges, which included a count of fraud by false representation and a count of conspiracy to commit fraud.
Magistrates ordered the defendant to come to court in seven days or produce a doctor's certificate.
The hearing was adjourned until December 13 at City of London Magistrates' Court.
Her doctor said she was not well enough to travel from Scotland