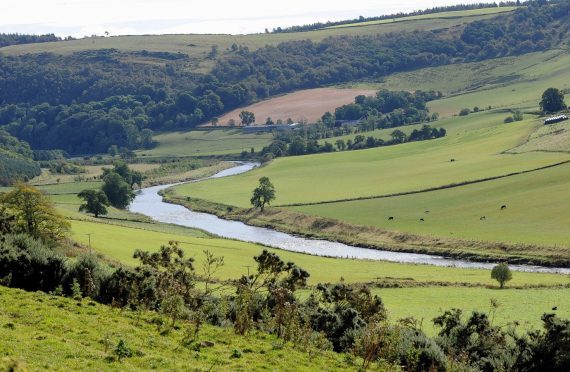 A controversial scheme to create a holiday village near a north-east town will be decided next week.
Banff and Buchan area committee visited a Forglen farm last week ahead of a ruling on whether or not its owner can install seven yurts and three wigwams, despite protests from neighbours.
Objectors lodged concerns about the impact that the development could have on roads and the River Deveron, but Aberdeenshire Council's planning officers have earmarked the project at Silverstripe for approval.
Councillors last month heard from one objector, Lex Allison, that the road the development would rely on for visitors was not "fit for purpose".
They decided on a site visit to inspect the road's condition for themselves, after Fraserburgh councillor Michael Watt rallied support for the project to be approved.
Mr Watt said the likelihood of two cars meeting on the single track road and being inconvenienced was "as probable as the theory of evolution".
The holiday camp is being proposed by Forglen woman Marianne Shand.
She said the scheme would offer a "unique opportunity to experience the healing power of both nature and animals" when complete.
"We provide the moment to understand the potential and beauty of life," she added.
"Instead of surging forward on another extravagant, equipment-intensive adventure, what you really need to do is come to Silverstripe Living and get some perspective."
Councillors will meet on Tuesday to make a ruling.