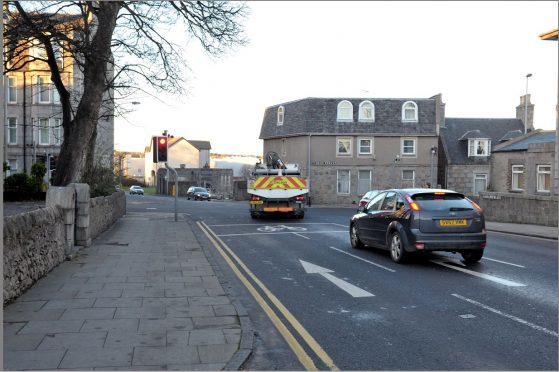 Work on a multi-million pound traffic scheme is "highly unlikely" to proceed without some residents being forced to sell their homes, roads chiefs say.
Aberdeen City Council will debate next week whether to draw up compulsory purchase orders (CPOs) to allow work to go ahead on the Berryden Corridor improvements.
But officers are also being urged to keep investigating the "voluntary acquisition" of properties which stand in the way by convincing the current owners to sell up.
A report prepared for a meeting of the full council on Wednesday says: "If CPO is used it is highly likely that objections will be raised.
"However, without a CPO it is unlikely that the council will secure the land voluntarily in all cases."
The route has long been a traffic bottleneck with motorists struggling to make progress during the morning and evening rush hours.
Last month, at the council's infrastructure committee, David Smith Contractors Ltd was awarded the contract to carry out the demolition work.
Council roads spokesman Ross Grant said the project had certain similarities to the third Don Crossing.
He said: "The importance of upgrading the Berryden Corridor to improve traffic flows to and from the city centre and from the third Don crossing cannot be understated.
"We have always said that we are absolutely committed to moving forward with the scheme and this marks an important milestone in enabling that to proceed.
"When the third Don crossing was delivered we committed a considerable time to engaging with the surrounding communities and residents affected by the works and it will be an absolute priority to work as closely as possible with residents and communities along the proposed scheme as the plans progress."
Opposition SNP group leader Stephen Flynn said: "It's essential that the Berryden Corridor comes online as soon as possible and it is something that we will back."
Liberal Democrat leader Ian Yuill added: "Improving the links at Berryden is something we have always supported."