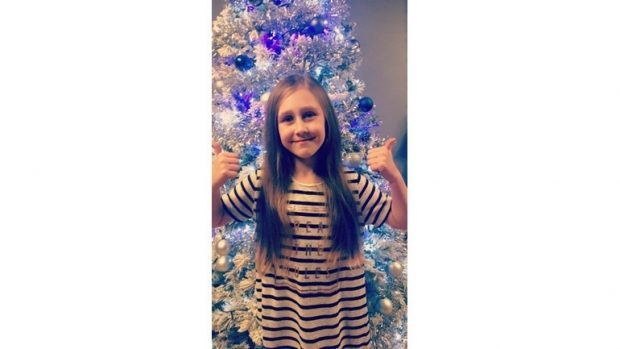 A north-east youngster is getting ready to cut off her own hair to give other girls the perfect Christmas gift.
Eight-year-old Brooke Franks is raising money for the Little Princess Trust, which provides real-hair wigs to children going through chemotherapy.
Brooke, from Fraserburgh, was inspired to take action after watching a documentary about the charity this year.
Last night, Brooke's mum, Jodie, said the donations would be sent away at the end of the month.
Miss Franks added: "It all started when she watched a documentary on the television, but at the same time, my cousin, my mother and auntie all shaved their heads.
"Brooke decided she wanted to do the Little Princess Trust, so that another kid could have a wig when they don't have any hair.
"She's doing it [on Saturday] at 3pm, but people can still donate on the JustGiving page. I'll send it all away come the end of next week."
About £200 has been donated so far for Brooke's haircut. Donations can still be made to the Reflections and Razors salon at Charlotte Street, Fraserburgh.
Money can also be pledged online at:
https://www.justgiving.com/fundraising/Brooke-Neilson
The Little Princess Trust uses donations from members of the public to fund research into childhood cancers and their treatments.
Hair donations are made into wigs for youngsters who have lost their own hair due to the disease and are provided free of charge.
Each child receives one wig. A statement on the charity's website says: "Whilst we are unable to commit to supplying more than one wig, we hope this gesture will help the child and family whilst they decide on their long-term plans for dealing with this sort of condition."