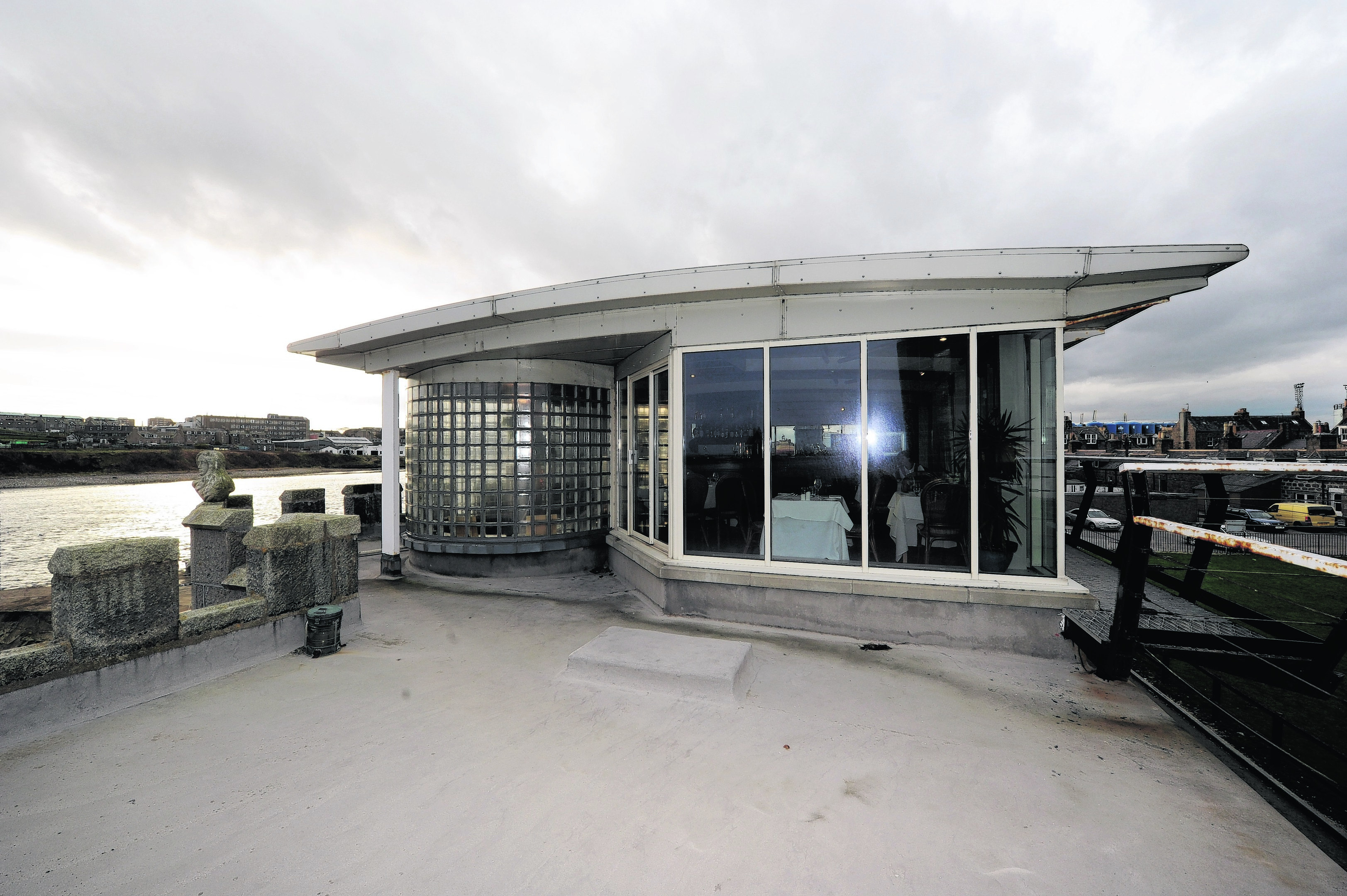 We reveal the findings of inspectors after they visited three kitchens in Aberdeen.
SILVER DARLING, ABERDEEN
One of Aberdeen's top restaurants stopped serving meals on lengths of drainpipe after inspectors ruled they were not fit for diners to eat from.
The end to the inappropriate alternative to plates was one of a number of criticisms levelled at eatery after an unannounced check-up in February after which it failed to gain a pass rating.
They included serving spoons for sauces "stored in jugs of very dirty water", nine areas "not kept adequately clean", "dirty" taps", "somewhat haphazard" storage of ready-to-eat food and inadequate chiller temperature monitoring.
The inspector also said "sections of plastic drain pipe used for desserts are not food grade and cannot therefore be used for direct contact with food".
Chef Didier Dejean, who opened the harbourside seafood favourite in 1986, said it was a one-off and his premises had since been given a clean bill of health.
"It is the first time we have had a problem in 30 years," he said.
"That can't be bad.
"The inspector came back a month later and she was pleased with what she saw. There was still some paperwork to do but that was it."
Asked about the drainpipes, he added with a laugh: "They are in the bin."
Environmental health said a follow-up inspection found the issues had been dealt with and a "pass" certificate could be awarded.
ALBYN HOSPITAL, ABERDEEN
A private hospital not only used the same machine to handle raw and cooked foods – but also to make ice packs for vulnerable patients.
The Albyn Hospital in Aberdeen, run by BMI Healthcare, uses a vacuum packer for preparing food for storage.
It is meant to be reserved only for raw foods to avoid any cross-contamination and has warnings fixed on it to warn of the potential hazards.
But the inspector reported they were "extremely concerned" to find a member of staff "has been vacuum packing ready-to-eat foods such as cooked chicken and smoked salmon, and that the machine is also used to vacuum pack ice packs for patients".
"Your customers are patients of the hospital and as such have heightened vulnerability and may be immunocompromised," they went on.
Stuart Storrie, the hospital's executive director, said: "All the issues raised in the inspection report were addressed and corrected immediately.
"BMI The Albyn Hospital was revisited by the local authority EHO (environmental health officer) on December 6 and passed inspection."
GREGGS, TRINITY CENTRE ABERDEEN
A national bakery chain insisted its cleaning regimes meet all the legal requirements after a spot check on an Aberdeen store raised doubts.
An inspector expressed concerns that staff at Greggs were only disinfecting surfaces used for raw bacon and sausages at the start and end of the day.
Workers at the branch in Aberdeen's Trinity Centre told them the company had "dropped the requirement" to do it more often "as microbiological testing has demonstrated that this is not necessary".
The hygiene report demanded to see either the evidence behind such a move or a change in policy, arguing a "clean and go process" did not meet legal requirements.
Greggs declined to answer direct questions about its policies.
A spokesman said: "We take all matters of food safety and hygiene very seriously and have an excellent record of achieving the highest standards with respect to such across the estate, as demonstrated by the national records.
"We are satisfied that correct procedures, which meet legal requirements, are in place at this shop and would like to reassure you that the isolated issues highlighted in the report have been swiftly acted upon, with the staff receiving further training to ensure that they understand and comply with these procedures."