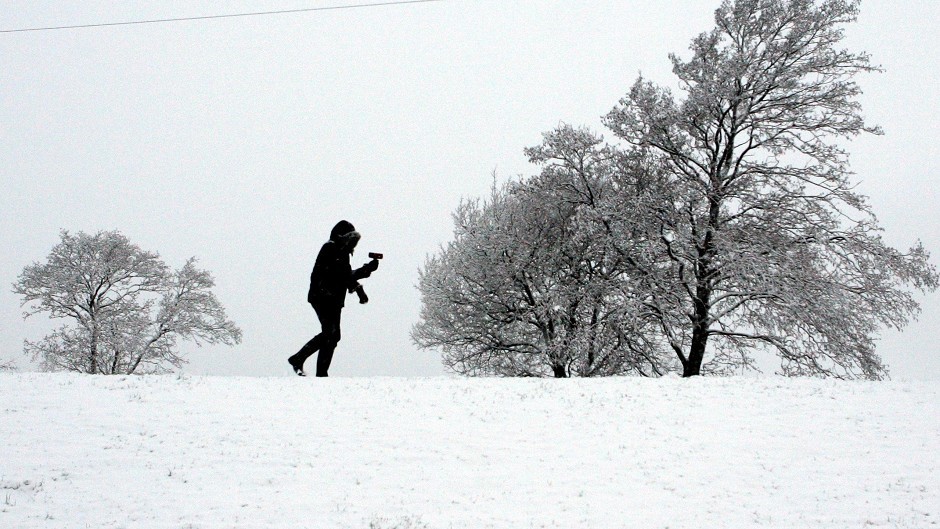 The north-east will experience summer and winter weather on Christmas Day, during a "topsy-turvy" weekend that is set to bring gale force winds and snow showers to the region.
Moray, Aberdeenshire and Aberdeen could be battered by gusts as high as 70mph today, along with heavy rain, before snow moves into the region tomorrow.
And the Met Office said yesterday the region would not be waking to a white Christmas come Sunday – with the mercury set to soar to an unseasonable 14C.
However, the forecaster added that snow showers were likely across the region later on Christmas Day as temperatures gradually dropped, although they were most likely in West Aberdeenshire and upland Moray.
A Met Office yellow warning for wind is in place until midnight tonight, with another in place for Christmas Day and Boxing Day as Storm Barbara batters Scotland.
Villages such as Braemar, Ballater and Tomintoul are most likely to experience snow tomorrow and on Sunday.
The mild temperatures on the latter will be felt across the region from Stonehaven to Aberdeen, Peterhead, Fraserburgh and Elgin.
Last night, Met Office meteorologist, Robin Steel, said Friday would be "poor" weather-wise, adding the festive weekend would bring "topsy-turvy temperatures".
He added: "It will be chilly and windy on Christmas Eve. There will be a wee touch of frost first thing Saturday morning, there will be a few showers and there will definitely be wintery showers across Moray and west Aberdeenshire.
"In Braemar and places like that, I wouldn't be surprised if there is a bit of lying snow. There will be few if any showers across Aberdeen.
"We are looking at outbreaks of rain overnight into the early hours of Sunday morning.
"Through the middle of Christmas Day, it will be very mild, with strong gale force south-westerly winds. It [the temperature] will be double figures into Christmas Day.
"But it will turn cold after dusk. Snow could return to the higher parts of the Grampian area in Moray and Aberdeenshire at the end of Christmas Day.
"Technically if you get a snow shower (on the day), that is a white Christmas. I think the main chance of snow showers and lying snow is higher parts to the west of Aberdeen."
He added he "wouldn't rule out a wee sleety shower" in the city.
Yesterday, north-east ski resorts in Glenshee and the Lecht posted images of snow on the slopes. The snow gates between Braemar and the Spital of Glenshee on the North Deeside Road were also closed in the late afternoon.