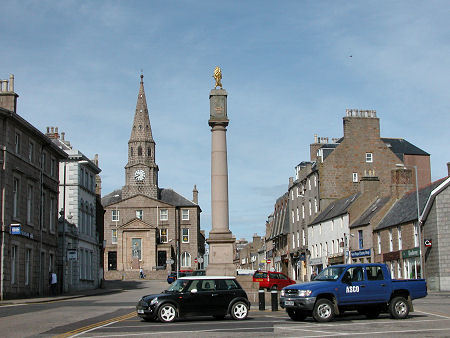 An ongoing effort to regenerate the heart of the north-east's biggest town will be given a boost next year when a fresh scheme to help retailers is launched.
Aberdeenshire Council has identified Peterhead – along with Fraserburgh, Banff and Macduff – as a regeneration priority area and local businesses have benefited from tens of thousands of pounds of grant funding.
Now a new Retail Plus scheme will be launched after a successful first initiative last year.
Retail firms in the town centre which have not already applied for £2,000 grant from the council's regeneration fund have been invited to an information session on Wednesday, January 11 at the Albert Hotel on Queen Street.
The initiative will give each business access to specialist expertise and confidential advice about sustaining and growing their trade.
The workshops are being run by industry advisers The Retailer.
A spokeswoman for Peterhead's regeneration team said: "Up to £2,000 grant funding will be available from Aberdeenshire Council, to be matched with 50% funding from applicants, to help implement the advice received from The Retailer.
"If you have a shop in Peterhead and think this scheme would help your business, please join us for the information evening. Gordon Bell from The Retailer and staff from Aberdeenshire Council's regeneration team will be on hand to answer your questions."
The money can be used to improve window displays and layouts inside shops to "motivate" customers to spend their money.
Interested traders do not need to book a slot at the workshops and are invited to attend the meeting next month.
Peterhead has been the focus of Aberdeenshire Council's regeneration and investment efforts over the past five years.
The heart of the town, including the shopping district, is among the most deprived areas in the country according to Scottish Index of Multiple Deprivation figures.
A community-led project to overhaul Drummers Corner, Marischal Street and Broad Street – known as Choose Peterhead – was launched earlier this year.
The aim is to improve safety and increase shopping footfall throughout the day.