The family of a north-east tot battling a rare genetic condition have hailed his transformation six months after a lifesaving liver transplant.
This time last year, little Felix Barclay was too weak to even play with his toys and needed to be carried everywhere by his parents.
But on Christmas morning, the four-year-old was at the centre of all the excitement and managed to enjoy three helpings of dinner.
Now his parents, Alan and Marion, are looking forward to see him continue going from strength-to-strength, and see the new year as a "fresh start".
The couple, from Aberdeen, were devastated when doctors diagnosed their little boy with Alagille Syndrome when he was just four weeks old.
The condition caused bile to build up in his liver, damaging it, and before they knew it, Mr and Mrs Barclay were told he would need a transplant.
His 32-year-old mother, who is a midwife, said: "Felix was only four weeks old when he was diagnosed with Alagille syndrome, which meant bile built up in his liver, damaging it.
"We'd never expected it to be anything so serious.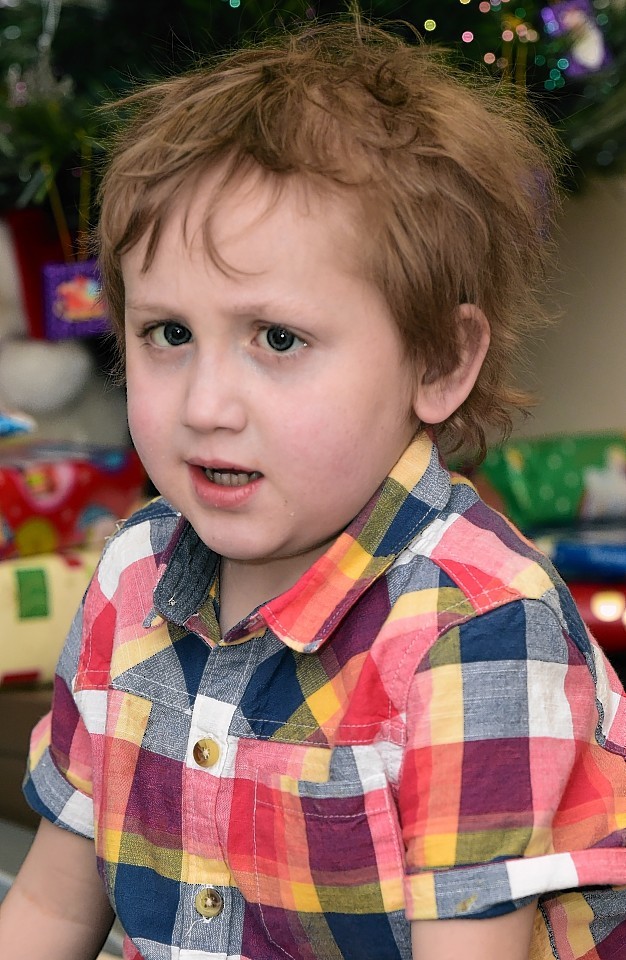 "He hadn't been quite right since he was born, unsettled and floppy, and when the health visitor tested him for jaundice, his results were massively high.
"At two, his liver was failing and he developed fatty lumps all over his body which hurt when he bumped into things, and he was constantly itching.
"The consultant said it was better if he had a transplant while he was still healthy, so even though it was a risky operation, we knew it was the best time to do it."
Mr Barclay, 48, admitted it was an "anxious" time as the family waited for a liver, while watching Felix suffer.
"This time a year ago when he was three and a half years old he had no energy, we had to carry him everywhere," he said.
"He could not play with toys and he developed lumps on his arms, meaning when he did walk somewhere he would bump them on something and start crying.
Felix was matched with a donor within two-and-a-half months, and was rushed down to King's College Hospital in London for the transplant.
Mrs Barclay said: "In June this year, I was called at 1am on a Thursday morning.
"Alan was in England, near London, at the time.
"After I was called I was taken by ambulance to the airport, flown to Luton airport then rushed to King's College Hospital and Alan joined us there.
"Watching your child being wheeled down to the operating theatre for such a serious operation is the most harrowing experience.
"It was the longest six hours of our lives, waiting to be told whether the transplant had been a success.
"It's an amazing gift of life that he's been given, and it's all thanks to his donor."
And on Sunday, Mr and Mrs Barclay were delighted to see their little boy – who has seven-month old brother Jasper and 18-year-old sister Emily – enjoy the magic of Christmas fully for the first time.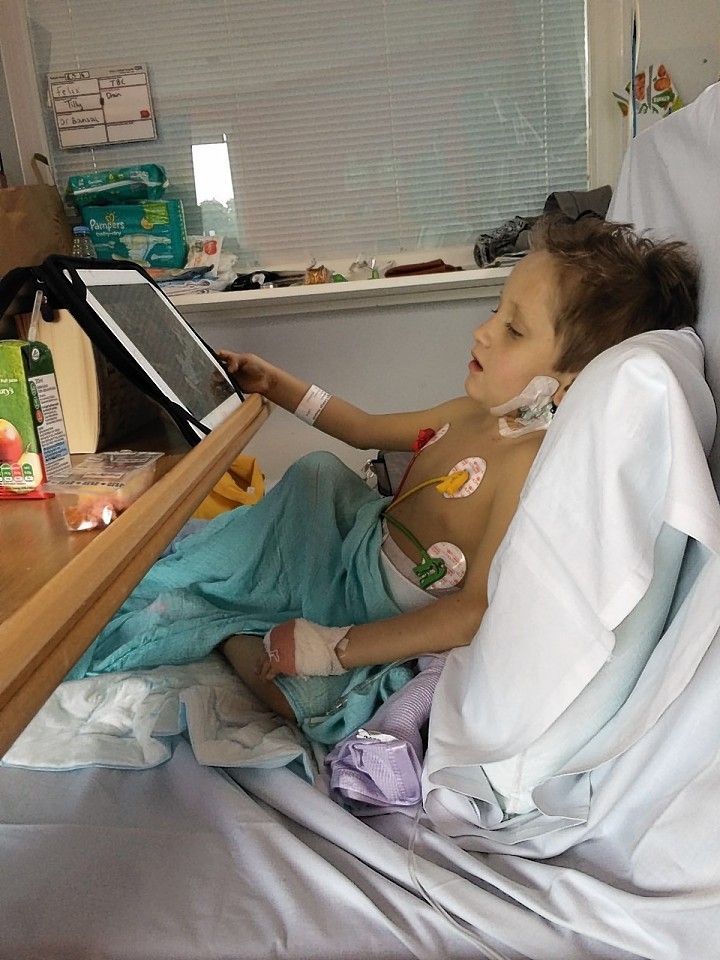 Mrs Barclay said: "This was the first Christmas he's been able to enjoy toys.
"The day went well, Felix was full of excitement and loving the attention from everyone and at about three helpings of Christmas dinner."
"We've really enjoyed it and think the New Year will be a new start for us.
Mr Barclay added: "Most people have some form of complications after a transplant, and Felix has missed out on some growth but he's been transformed since this time last year.
"Aberdeen Royal Infirmary was particularly good to us during this period.
"We have two specialist support nurses who we can call at any time if there are any problems."
Alison Taylor, chief executive of Children's Liver Disease Foundation, said it was great to see Felix had made a recovery.
She said: "We are the only UK charity dedicated to fighting all forms of childhood liver disease.
"We do this by providing information, emotional support, funds for research and a voice for all affected.
"It is wonderful to see that Felix has made such a good recovery from his transplant.
"His story gives hope to other families affected by liver disease in their child."