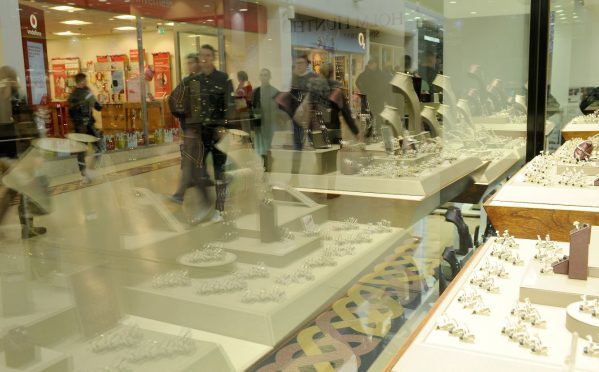 Boxing Day sales in the north and north-east proved as popular as ever yesterday despite forecasts shoppers would stay away.
Bargain hunters eager to be first in line to snap up the best deals queued up as early as 6am in some shopping centres.
Morning queues snaked around stores in Aberdeen as customers braved blustery weather for the annual ritual to take advantage of 70% off some lines.
Craig Stevenson, manager of the Bon Accord and St Nicholas Centre, said tens of thousands of shoppers had filed through the door before lunchtime – and he explained the stores were expected to be just as packed again today.
He said: "It's been really busy. There were lots of customers in early-doors and the car parks were full from early-on too. There's been a real buzz about the place.
"We don't tend to see much of a difference between Boxing Day and the 27th now. Next's sale is particularly strong and draws a lot of people.
"John Lewis' sale doesn't begin until the 27th and we do see people hold off coming until then before going to the other retailers."
Staff at the Trinity Centre reported being as busy as last year despite the gloomy forecast.
Meanwhile fashion clothing was reported to be top of the shopping list for visitors to Union Square.
Last night general manager Ryan Manson said: "Boxing Day is renowned for being the most popular sales day of the year and this year was no different.
"Scots see it as a great opportunity to get their hands on a bargain and burn off turkey as we've seen at Union Square today."
Hundreds of shoppers queued up inside the Eastgate Centre in Inverness yesterday to bag some bargains at the Boxing Day sales.
Andy Wade, Eastgate Centre operations manager, said that more than 100 people queued outside Next before the doors opened at 6am.
Several more queued outside other shops which opened by 8am, including Superdry and Debenhams.
Mr Wade said that, compared to last year's Boxing Day sales there were less people queuing as early, but that more people arrived later in the morning.
He added: "It's been steady. I think it's been a bit quieter this year and I think the weather may have put people off. It's been very cold and blustery this morning. The numbers have slowly started to pick up and the car parks have been getting busier this afternoon."