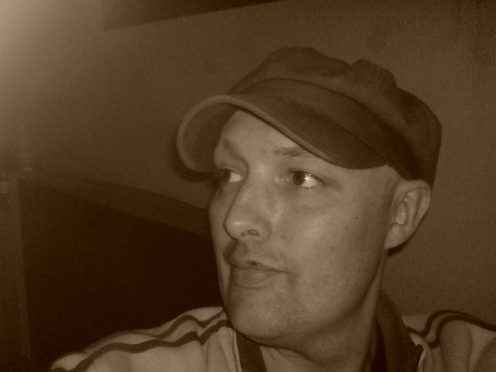 A man who died following a tragic north-east flat fire had been battling cancer at the time.
Mark Hems, 42, died after a blaze broke out at his flat on Aberdeen's Nellfield Place on Christmas Eve.
Last night his brother, Phil Hems, paid tribute to his sibling.
Taking to social media to express his grief, he said: "In memory of my brother Mark who tragically died Christmas eve night. Gone but never forgotten, we miss him dearly."
Paramedics and firefighters battled in vain to save Phil in his front garden after dragging him from his flat on Saturday night.
However, he was taken to Aberdeen Royal Infirmary, where he later died.
Five fire appliances and a height vehicle were called to the incident, off of Holburn Street, just before 8pm on Christmas Eve.
Mark had been using social media to keep his friends updated on his battle with cancer.
Smoke had been spotted billowing from the window of the ground floor property on Christmas Eve.
Local residents had to be evacuated from the block of flats following the fire.
Last night a spokeswoman for the Scottish Fire and Rescue service said that its joint investigation with the police into the cause of the blaze remained on-going.
Forensics teams spent much of Christmas Day scouring the flat to pinpoint the cause of the fire.
A blackened mattress lay abandoned in the front lawn of the flats with the window of the home left boarded up with wood.
Last night it was revealed that the property was also hit by a fire in 2011.