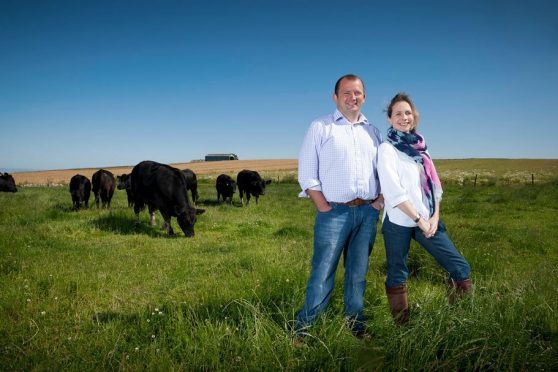 A popular north-east farm shop is hoping to reward a local hero who has gone the extra mile for their community in 2016.
The Store, in Foveran, is campaigning to find the most hardworking or inspirational person in the region and give them a boost at the start of 2017.
The chosen samaritan will be rewarded with £100 worth of vouchers for the farm shop, deli and cafe.
The winner will be able to take their pick from The Store's range of meats, groceries and other products.
Owner of The Store, Andrew Booth, said he hopes the campaign will shine a light on the everyday acts of goodwill taking place across the north-east; and called on other businesses to follow suit.
He added: "Christmas and New Year is the season of giving, so this is our way of saying thank you and giving something back to somebody who always puts their community first.
"There are some truly inspirational people out there, who dedicate all their free time to local causes and people in need.
"Unfortunately, we can't reward everyone who is nominated, but we hope that our small gesture will give a deserving individual a nice treat to start 2017.
"It's because of these good samaritans that the spirit of local community is kept alive and it's important that they are recognised for all their hard work.
"I'm looking forward to reading through the nominations and all the selfless acts of kindness that have taken place over the past year."
To nominate someone who deserves to win £100 of vouchers from The Store, e-mail their name, the reasons for nominating them and their contact details to gemma@frasermedia.co.uk
Entries close on Wednesday, January 4 and the winner will be announced on Friday, January 6.
The terms and conditions can be found on www.thestorecompany.co.uk.