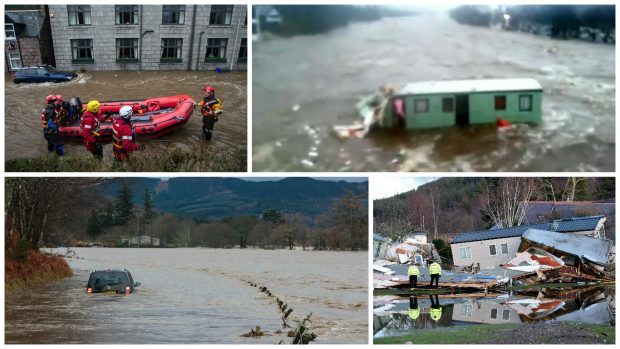 The flooding which hit Deeside in December 2015 was almost certainly the worst in living memory.
The scale of the carnage caused by the River Dee led to one of Scotland's top flood experts, Professor George Fleming, labelling the event the "Muckle Muckle Spate" earlier this year.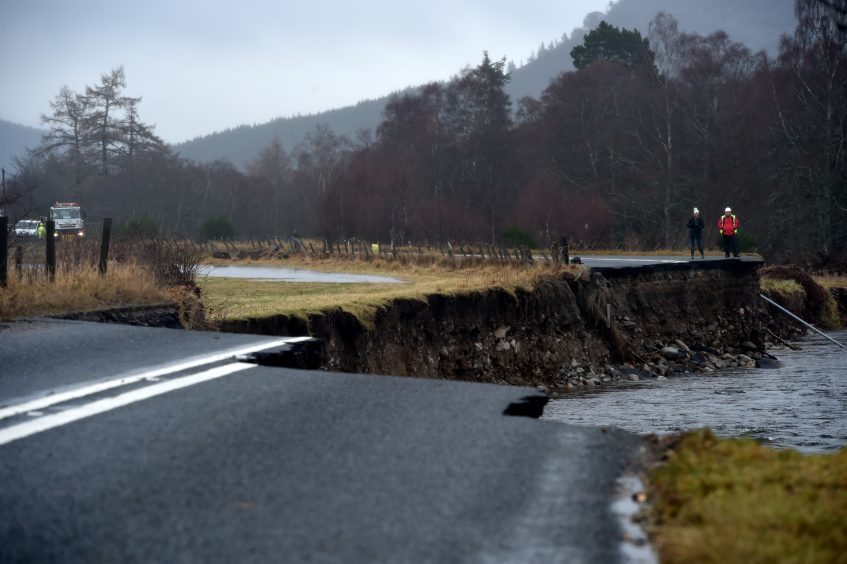 Studies by his own firm, EnviroCentre, showed water levels on the Dee were the highest they had been since the Muckle Spate of 1829.
The Scottish Enviornment Protection Agency (Sepa) earlier this year confirmed the river was higher than during the deluge of 1937 – which also caused the Dee to burst its banks in Ballater.
Severe floods also hit Deeside in 1768 and 1642, and Sepa is investigating if these were on the same scale as the New Year deluge.
The flooding on the Dee last year has been described as between a one-in-500 and a one-in-1,000 year event.
The Dee catchment experienced the equivalent of half its annual rainfall in December 2015 alone, with a month's worth falling in just one day.
The Muckle Spate of 1829 is regarded as the most catastrophic flood event in modern Scottish history.
Torrents of water tore through Deeside and Speyside off the back of heavy rain on August 3 and 4 of that year.
An earlier incarnation of the Press and Journal, the Aberdeen Journal, described the rain as falling in "torrents", summarising it as an "awful and destructive flood".