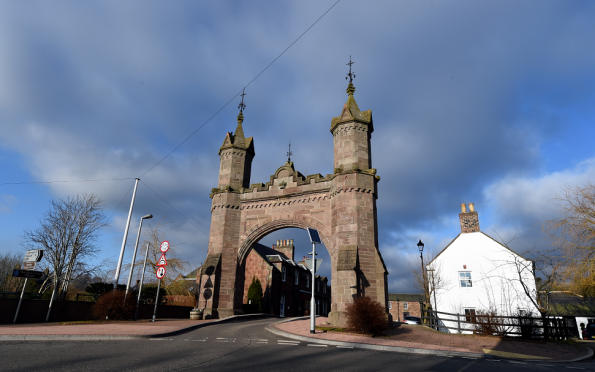 The road which passes underneath a famous Victorian archway in an Aberdeenshire town will be realigned for a second time to prevent caravans getting stuck.
The B966 Edzell to Fettercairn route – which runs beneath the latter's Royal Arch and was originally constructed in 1864 – will be closed for up to five days to complete the work.
Alterations were previously carried out in a bid to change where vehicles could pass beneath the B-listed structure, but this led to caravans occasionally becoming damaged and sometimes even stuck when trying to pass through.
Aberdeenshire Council has now confirmed the archway will be closed from Monday to Friday next week while construction takes place.
Mearns councillor George Carr said: "This is a sorry saga, impacting businesses, traffic flow – a caravan got stuck in it – and there have been issues with sat navs.
"It has been an ongoing issue in the Mearns. And, if the works are going to be starting soon, there is going to have to be a frantic discussion to make sure everyone has agreed on the final solution.
"We must make sure that this is done right – that's the ambition."
The Royal Arch was built for £250, three years after Queen Victoria and Prince Albert visited Fettercairn in 1861.