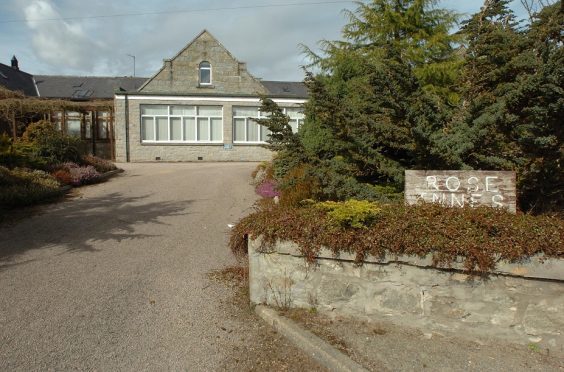 A scheme to convert a former north-east care home into flats has been shelved until the summer because there may be bats living in the building.
Banff architecture firm, Mantell Ritchie, submitted plans to convert the former Rose Innes Home in South Street into 13 flats last year, but have withdrawn their planning application on advice from the local authority.
Aberdeenshire Council, which previously operated the home until its closure in 2006, believe that bats – which are a protectemay have taken up residence inside the one-time hospital.
Last night, Michael Ritchie said his client had been left with no other option but to delay the scheme.
He explained: "We have to get a bat survey done, and we can only do that in the summer.
"When the council had a planning application in previously, they noticed there were one or two bats about, and for that reason they have asked for a survey to be done.
"It's unfortunate, but that's the reason.
"It's not because we've changed our mind, we just have to be wary of the bats."
A new planning application is expected to be made later in the year, following the survey.
The scheme to convert the care home into flats would create 25 parking spaces for residents and visitors. The council's roads department has offered to objection to the proposals.
Rose Innes Home was built in the 1890s as a hospital and was converted to an elderly care facility in 1960.
It was closed following fears that it would not meet the exacting standards set by the Care Commission.
Affordable homes had previously been approved for the site in 2010 on Scottish Government appeal, but planning permission lapsed on the development.