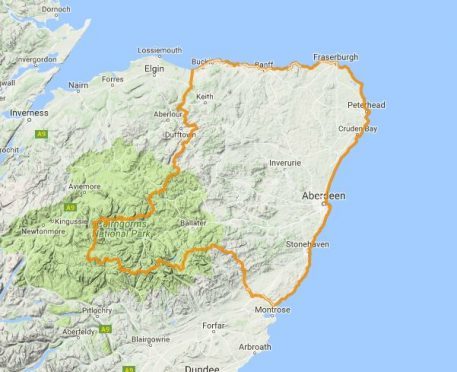 A flood alert has been issued for Aberdeenshire and Aberdeen City today ahead of expected high tides and storm rainfall with greatest risk expected on Friday.
The Scottish Environmental Protection Agency (SEPA) has declared an amber level flood alert for the whole region.
Those in low-lying areas or those with properties or businesses close to bodies of water have been urged to be on the watch for rising waters.
A statement from SEPA said:
"Due to a combination of high tides, a positive storm surge and large waves there is a risk of flooding from spray and wave overtopping to low lying areas, particularly those exposed to the north.
"The greatest risk is around the time of high water just after midnight and midday on Friday.
"Remain vigilant and remember, it is your responsibility to take actions which help protect yourself and your property. "
Advice and information is also available 24 hours a day through Floodline on 0345 9881188.