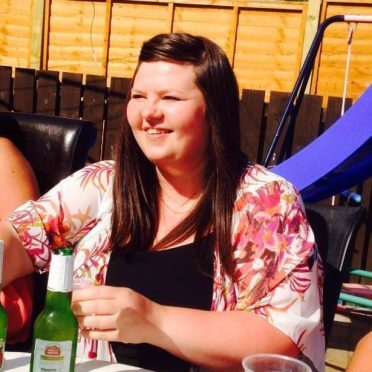 A woman left her ex-lover seriously injured when she hit him with a glass after he insulted her in a bar.
Kenda Smyth appeared at Aberdeen Sheriff Court yesterday and admitted assaulting Paul McCombs on August 6 last year while the pair were drinking at the Burnett Arms Hotel in Kemnay.
The court heard that an argument erupted between the two when Mr McCombs branded Smyth a "fat slag".
And after they threw drinks at each other the 34-year-old lifted either a glass or a bottle before hitting Mr McCombs on the neck.
Fiscal depute David Bernard said the glass smashed, leaving him bleeding heavily from a large cut.
After emergency services were called Smyth confessed to another customer in the pub that she had previously had sex with her victim, and that was what led to the fight.
Mr Bernard said Smyth entered the pub at around 5.40pm and was "quite drunk" when the incident took place later that night.
He said: "Just before midnight bar staff were working behind the bar when they became aware of a disturbance between the accused and the complainer.
"They could see they were shouting at each other but could not make out what was being said.
"They saw the accused throw a drink in the complainer's face and in response the complainer threw a drink in the accused's face.
"Thereafter one of the bar staff stated the accused hit the complainer to the left side of the neck with the glass she was holding. The glass smashed on impact."
Mr Bernard said the emergency services were called for and Smyth went outside.
He said: "The complainer was able to talk at this time and said the accused had 'bottled him'.
"The accused was told to leave the bar and police and ambulance were contacted.
"One of the patrons followed the accused outside and found her standing on Bridge Street, clearly upset.
"The accused told the patron she had previously had sexual relations with the complainer and the patron formed the view this was what had caused the row between them."
Mr Bernard said the wound had severed the nerve leading to Mr McCombs's left ear lobe and he had to have a small shard of glass removed from the cut when he was taken to hospital.
Seven stitches were required to close the wound.
Mr Bernard said Smyth admitted speaking to Mr McCombs at the bar.
He said: "She claimed he called her a fat slag and then she became angry. She could not remember assaulting him, claiming she only knew about the injury to his neck because she had been told about it."
Sheriff Alison Stirling deferred sentence on Smyth, of Beech Court, Kemnay, for background reports.
She will return to court next month.