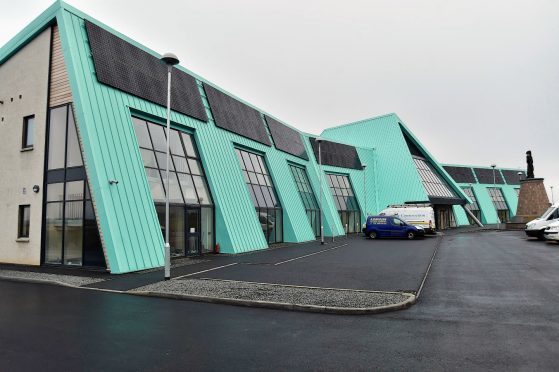 A new north-east health and community centre will open its doors to the public in April.
Trustees of the facility in Crimond have confirmed the site – which includes a medical practice, gym, cafe and pharmacy – will come into use on Friday, April 14.
It is expected the Crimond Medical Centre and Community Hub will be fully operational by September.
Last night, trustee Conrad Ritchie said: "The Crimond Charitable Trust are delighted to confirm the new Medical Centre and Community Hub will open on April 14, and this will be followed by a public open day in the summer.
"From April onwards, the tenants will begin to move in and operate from the facility. These tenants are currently the Medical Centre, Pharmacy, Symposium Cafe, Clan Cancer Support and a gym facility."
Mr Ritchie, managing director of Score Europe Ltd, confirmed the trust was still looking for an operator for the gym. He described it as a "fantastic opportunity" for a local business.
He added: "We look forward to the future and for Crimond and the surrounding area to benefit from this facility for years to come."
A total of 50 car parking spaces for public use have been created at the front of the building and staff parking has been allocated to the rear.
The new centre will replace the village's former medical practice and provide other amenities for the community. The proposed branch of Clan Cancer Support would offer help to patients in the local area.
Dr Colette Blackwell, the organisation's chief executive, said: "As part of Clan's commitment to provide wellbeing and support services in the heart of local communities, we have been actively investigating opportunities to expand our services throughout our community network, which includes north Aberdeenshire."
The independent charity offers support and information free of charge for anyone affected by cancer. Based in Aberdeen, it covers the whole of the north-east as well as Moray, Orkney and Shetland.
Dr Blackwell added negotiations about their involvement at the new Crimond facility were "ongoing".