The salmon season was officially opened on the River Dee yesterday to roars of laughter as comedian Alexander Armstrong cast a string of funny one-liners.
A 300-strong crowd lined the riverbank by the Banchory Lodge Hotel with glasses charged courtesy of the Deeside Drinks Emporium, ready to traditionally toast the River and launch the 2017 season.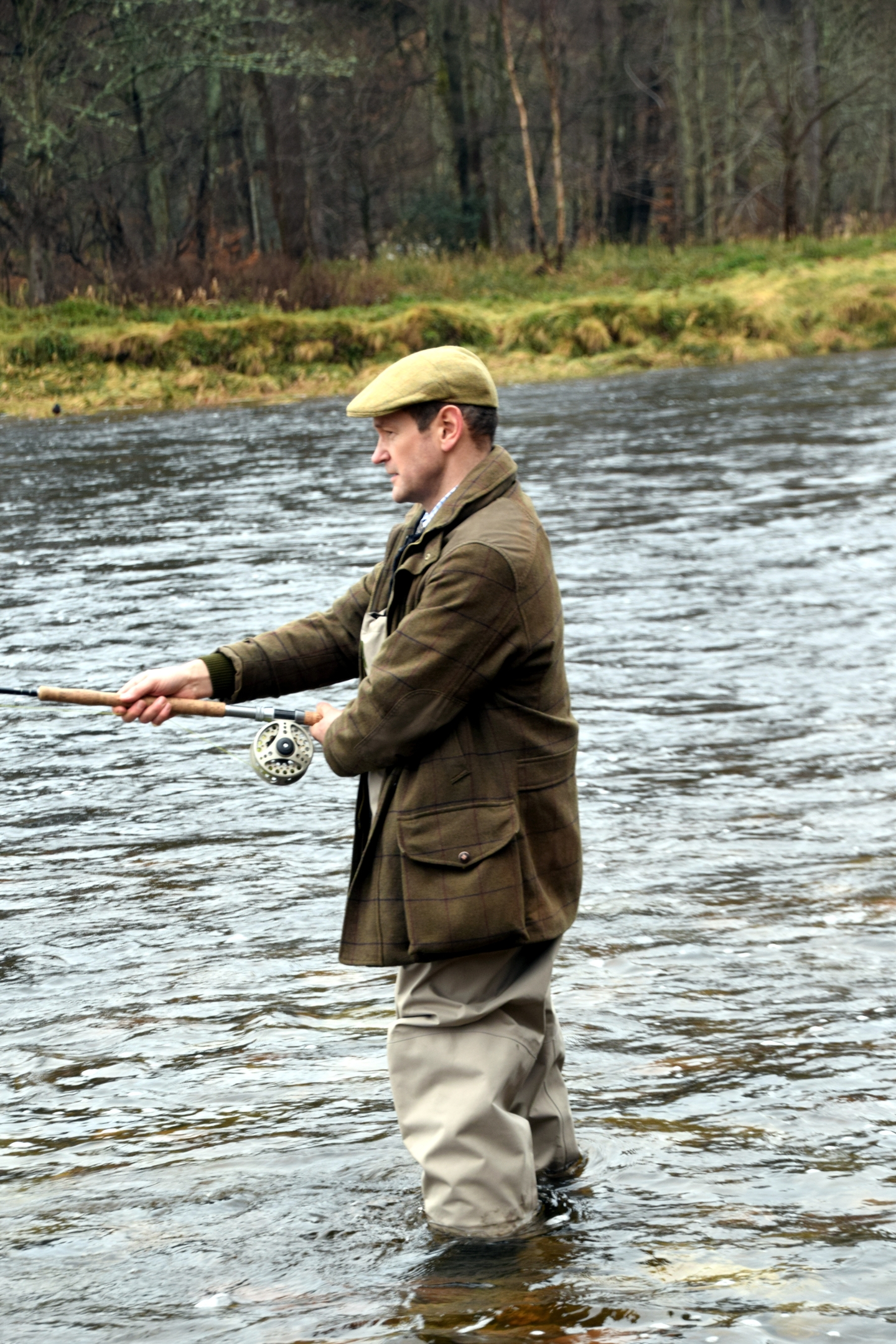 Mr Armstrong, a keen angler since the age of seven, said it had given him a sense of freedom as a child exploring riverbanks and eddies.
He joked that since having children, his fishing equipment had been relegated to the attic in favour of baby paraphernalia, and that it hadn't seen the light of day for "many years".
Talking about his nervousness at throwing the first cast, he said his thoughts had dwelt on the opening of the 1994 World Cup Finals.
He explained: "I've been thinking of Diana Ross at that memorable opening ceremony. Her simple task was to kick a ball through an open goal at point blank range – and for some curious and spectacular reason – she missed.
"I wouldn't say that I was a lapsed fisherman – as the fire still rages deep inside.
"So when I have my own Diana Ross moment and cast my first line, I will be making a promise to myself: this is the year I bring my fishing gear down from the attic and take my own children to the waterside."
Mr Armstrong then traditionally toasted the river – and successfully cast the first line.
Chairman of the salmon fisheries board, Richard Gledson, had earlier addressed the crowd and expressed optimism about the season – especially as two fish had already been caught that morning.
He said: "There are lots of positive things happening on the river – our Smolt tracking work is available to read online. I would also like to clarify our position on hatcheries – we will not be having any hatcheries on the Dee at present."
On introducing the celebrity, he commended his comedy skills and added: "For me to try and do a witty introduction would be, quite frankly – Pointless."