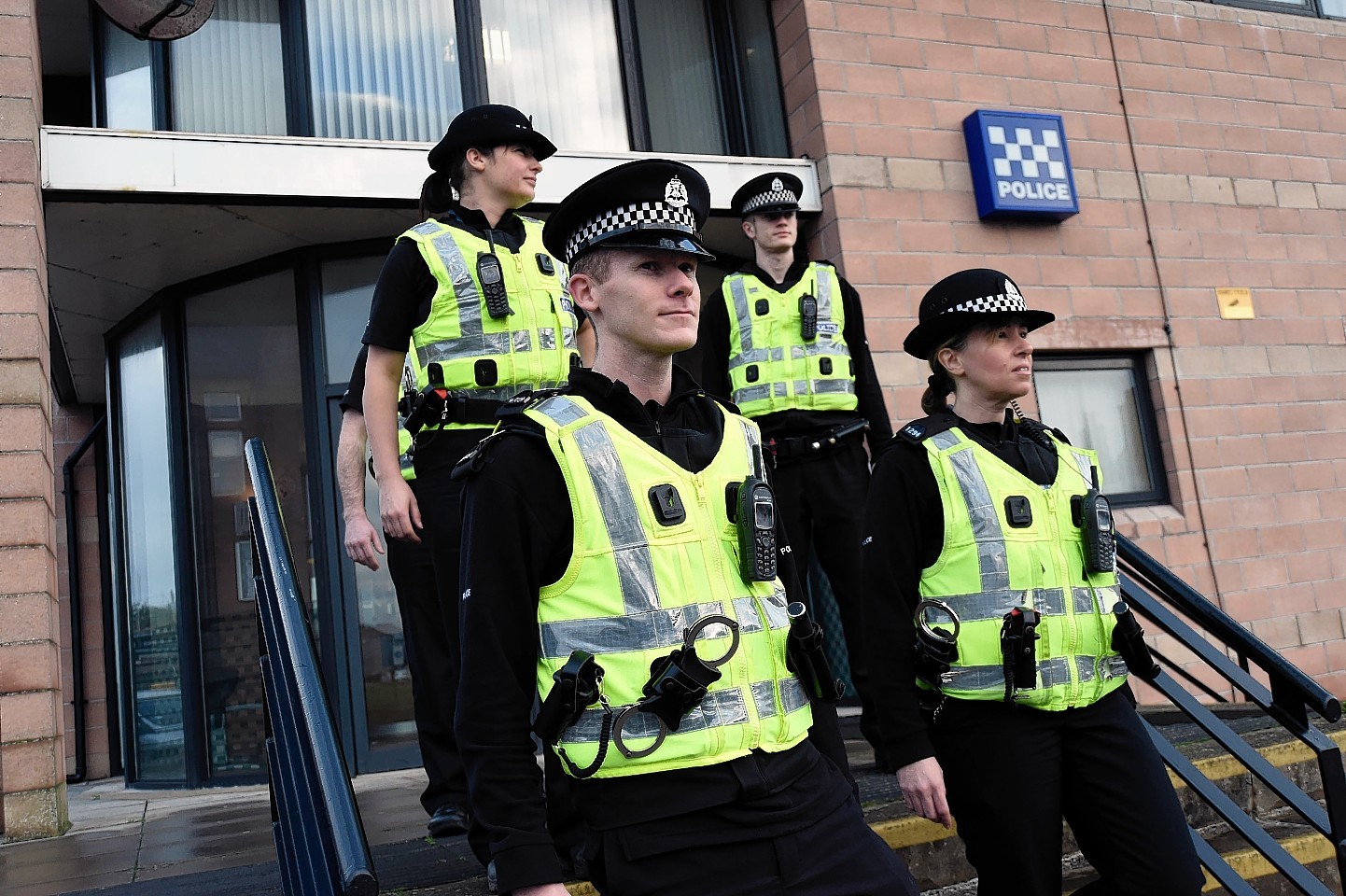 A police initiative has been praised for getting youngsters from a north-east port more involved in their community.
Fraserburgh was chosen as the pilot location for Police Scotland's new youth scheme, aimed at promoting work across towns and villages with which youngsters could get involved.
Launched last year, it has proved to be popular with local children who have already volunteered for events including galas and the Military Tattoo in Edinburgh.
During an awards ceremony this week, the children involved were congratulated by Fraserburgh councillor, Charles Buchan, and police superintendent, Campbell Thomson.
The young volunteers are led by officer George Sangster, who has been involved in multiple events around the town in the past 12 months – including Fraserburgh's Super Saturday markets and the Your Voice, Your Choice funding scheme.
Last night, Mr Buchan said: "This has been extremely successful. Of the original 20 volunteers, mainly from Fraserburgh Academy, 18 have stayed the course, and there has been no shortage of replacements.
"The young volunteers have put in thousands of hours of community work between them, and I thank them for giving up their leisure time to help others.
"They have all made a big contribution to Fraserburgh's recent community activities.
The programme – which is not funded through Police Scotland – offers youngsters the opportunity to learn both first aid and radio communication skills.
It means the youngsters involved can also attend events throughout Scotland and carry out marshalling duties.
Mr Sangster added: "It gives them a banker for their CV when they apply for university or a job.
"We've had kids with us, who are perhaps more socially excluded, and we have had positive feedback from parents and school staff – since becoming involved, they are more outgoing."