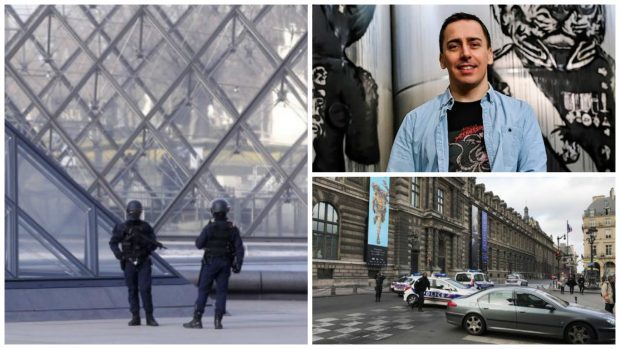 A north-east man has described the "scary" moment soldiers intercepted a terrorist as he tried to get into the world's most famous art gallery armed with two machetes.
Richard Street was sitting in a cafe close to the Louvre in the centre of Paris when the man was shot and wounded after being challenged about what he had in his bags.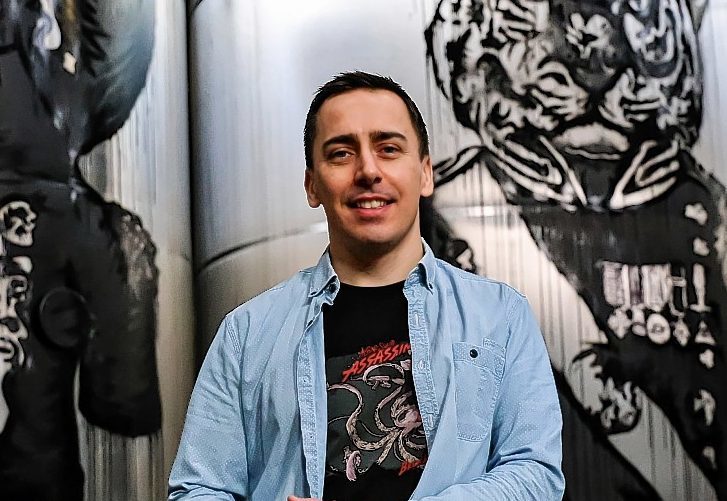 The would-be attacker – understood to be an Egyptian national – was hit five times, including once in the stomach.
Soldiers guarding the Louvre had told him he could not take two backpacks inside and he pulled out one of the machetes and shouted "Allahu akbar" before he was shot.
Mr Street, who is originally from the Northfield area of Aberdeen, said last night it was lucky he had been in Paris on business – because if he had been on holiday he would have definitely visited the Louvre.
The 36 year-old was sitting in the Cuillier cafe close to the gallery when the drama unfolded.
He was in Paris looking at potential bar sites as part of his work for a north-east brewery.
He said: "I feel fortunate that I wasn't inside the Louvre.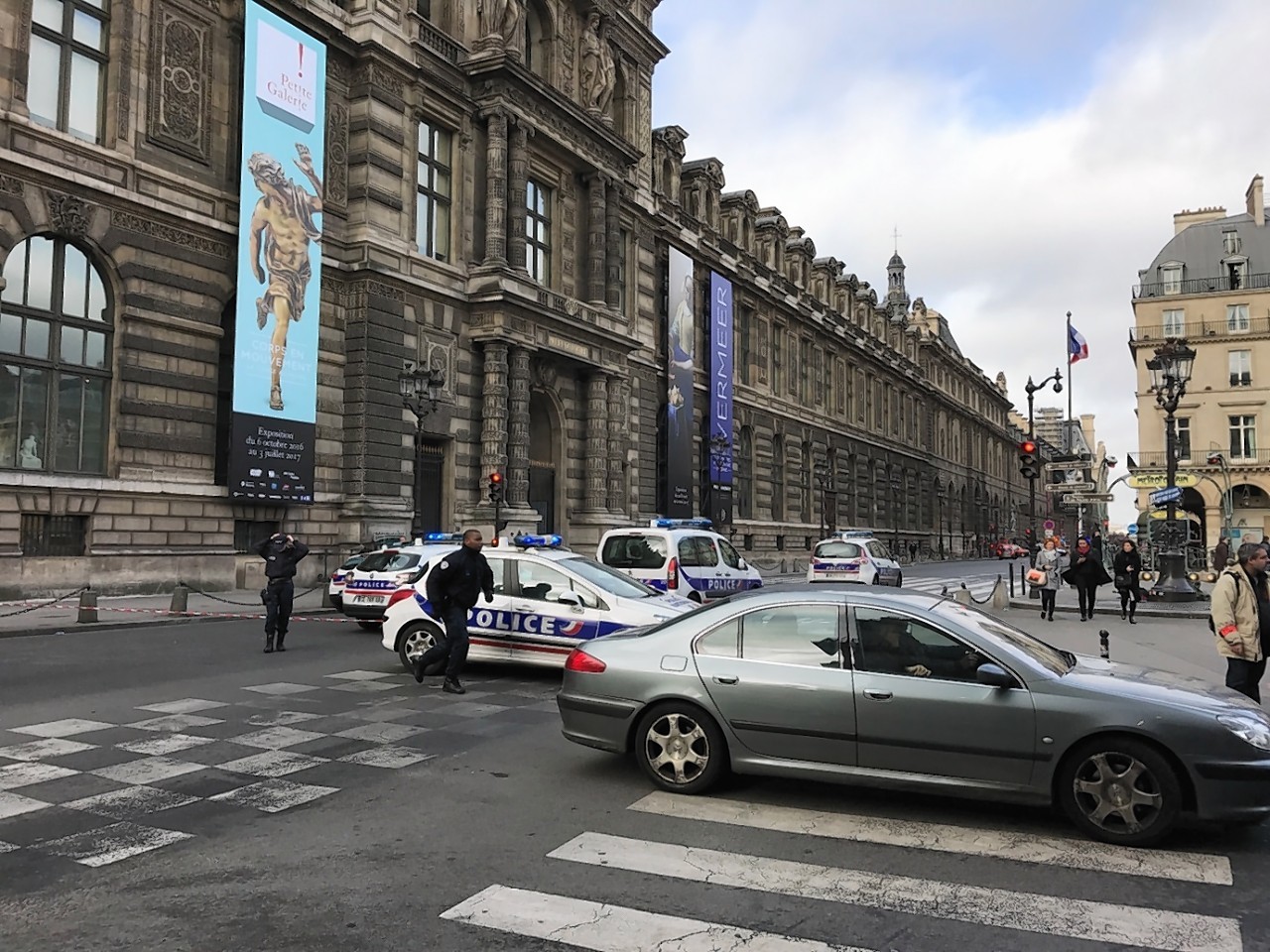 "I'm lucky I was in Paris for work purposes so I wasn't able to go.
"If I had been here for a holiday I would have definitely gone to the Louvre so I'm really lucky not to have been inside.
"I wasn't concerned about the threat because there hadn't been an attack in Paris for a while and because the security has improved dramatically in the last couple of years."
Mr Street, who now lives in Cults and works in Ellon, said it was a relief the attack took place in an area where there were security forces close by.
He said he believed the attacker could have caused mayhem had he targeted a residential area.
He added: "The interesting thing is that this time it was an attack targeted at the police and not at the general public.
"It could have been an awful lot worse if it had happened in an area where the police weren't close by."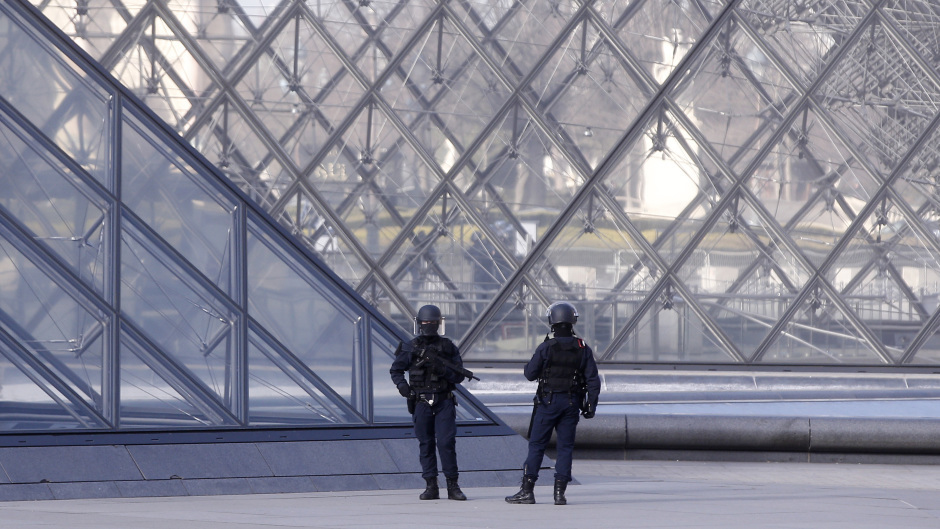 Mr Street also revealed there was uncertainty on the streets of Paris as police rushed to the Louvre and cordoned off many of the surrounding streets.
He said: "By about 10:10am local time there were 40-50 police cars sealing-off the area and hundreds of police at the scene.
"They weren't letting you go anywhere.
"The Louvre was effectively shut and all the bridges and roads that lead to it were shut, everything was a bit manic.
"Then I saw all the people being evacuated, they were streaming out of the Louvre."
Mr Street did not find out the full extent of the attack until lunchtime when he saw a news bulletin.
He also described the "edgy" atmosphere in Paris following the attack.
"The locals seem to just be getting on with it because it's almost standard to them now," he said.
"For tourists there is a lot of nervousness and people were walking around more cautiously.
"I saw people waiting to cross the road and they heard sirens going and you see them become nervous.
"People in Paris are asking why this keeps happening because every time things seem to be settling down something else happens and it knocks the wind out of their sails."
The wounded attacker was taken to hospital and French authorities confirmed later that his bags did not contain any explosives.
Police in Paris also revealed tone soldier had suffered a slight scalp injury and that a four man military patrol had tried to subdue him before opening fire.
The Louvre, which is expected to reopen today, is in the centre of Paris and one of the biggest tourist attractions in world.
It is also home to Leonardo Da Vinci's priceless Mona Lisa painting.
A second man was also arrested by French police but it is not known if he was linked to the attack.