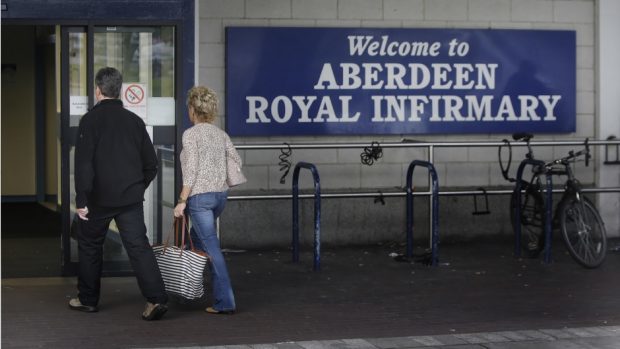 In a UK first, two north-east hospitals will share a pioneering new power source in a bid to cut costs and carbon emissions.
Work has now started at the Foresterhill Energy Centre to supply heat and power to both Aberdeen Royal Infirmary and Royal Cornhill Hospital.
The move could reduce emissions across the NHS Grampian estates by 5,700 tonnes annually.
It will also bring the health board an investment infrastructure of £15.6million over the next 25 years, with the cost of infrastructure offset by reduced energy costs.
Graham Mutch, head of maintenance and technical services at NHS Grampian said the development has come at the perfect time for the health board.
The new Baird Family Hospital and ANCHOR Centres are set to benefit from the energy link when they open their doors in 2020.
He said: "This will allow us to future-proof these sites, providing energy for the new and developing sites.
"This project is a firm demonstration of our commitment as an organisation to ensuring we are as environmentally friendly as can be."
It is also anticipated reduced emissions will improve the health of the local community, providing long-term health benefits to the north-east.
The new single energy source at Foresterhill is one of several initiatives currently taking place across various sites.
Some 6,000 energy efficient LED lights were recently installed in corridors, waiting rooms, offices and wards at various NHS Grampian properties.
The energy link project is being delivered using a Carbon Energy Fund model with Vital Energy, which specialises in sustainable energy.
The firm has been tasked with the installation and ongoing maintenance of the project over the next 25 years.