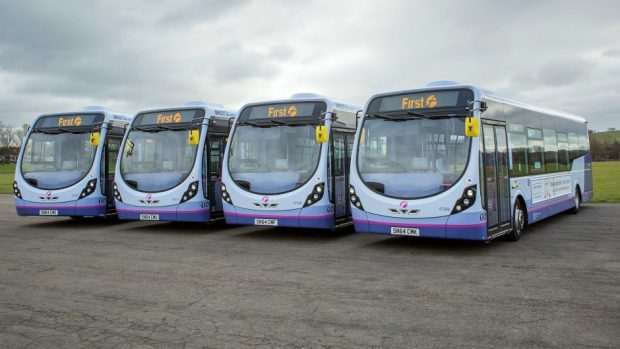 Transport company, First, have announced changes to a number of bus routes in Aberdeen which will see increased services to the city's hospital.
In total, seven services will be altered, five new services introduced and one service withdrawn.
The changes will come into effect once the closure of Broad Street has been confirmed by Aberdeen City Council.
Alterations to First's 8 and 9 services mean there will be more journeys to ARI to compensate for the ongoing construction of a new multi-storey car park at Foresterhill.
A spokesman for the bus company said: "We are keen to play our part in finding transport solutions for our customers and the wider public.
"With the car parking redevelopment going on at ARI, we are keen to provide useful bus services to and from the hospital.
"We're working with the NHS around staff provision during the car park work."
The increased provision of buses to ARI has been welcomed by SNP councillor for Midstocket and Rosemount, Bill Cormie, who hopes that the extra services will ease traffic problems around ARI.
He said: "With any luck, the buses they are redirecting up to the hospital will help with the parking situation that people in my community are suffering from due to the ongoing works at the hospital.
"The problem is people parking on streets where there is no Controlled Parking Zone around the hospital.
"The buses should help this problem if they can take people from the hospital and stop them from taking their cars."
Other changes include enhanced journey times for the 18 service in Dyce and Danestone, and an improved service to Cove and Charleston.
Alterations to services 11, 19, 20 and 25 will be as a result of the closure of Broad Street.
The new services, 16, 17, 17A and 18A, will provide new links to Dyce Park & Choose and Aberdeen Airport as well as sustaining current frequency on Northern Road.
The final new service is 117, which will cover the airport industrial area and replace some of the links provided by service 27 which has been withdrawn due to a decrease in passengers as a result of the decline in the oil industry.