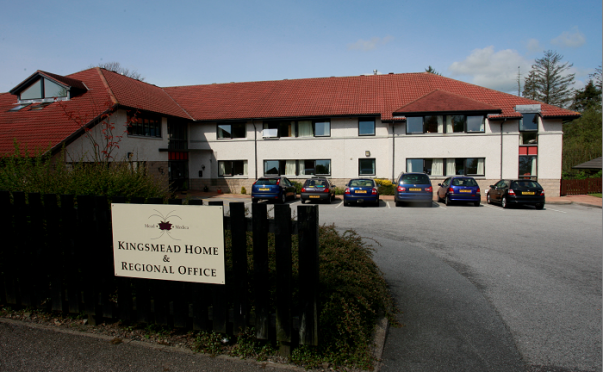 A troubled north-east care home has hired a new manager after the post was left vacant amid probes by two industry watchdogs.
The Nursing and Midwifery Council (NMC) and the Care Inspectorate launched investigations at Kingsmead Nursing Home in Kingswells after concerns were raised about the treatment of residents.
It was revealed last month that former manager Esther Leaver had left the home, and it is understood she and the home's director of care Julie Seehuber were being scrutinised by the NMC.
It also emerged another employee force-fed medication to pensioners.
But the home has now appointed a new manager, who will start work on February 13.
Interim manager Sheena Martin said the recent problems meant there had been "a lot of sadness" at the home.
But she added operator Mead Medical Services remained dedicated to providing the best possible care to its residents.
Miss Martin also said the home has received a number of donations from happy residents and their families as thanks for the service provided at the facility.
She said: "We've had a £2,396 donation left in a will, which we're going to use in our learning disabled unit.
"And with that, we're going to turn the learning disabled bathroom into a brilliant spa, with sensory equipment so that people in there can have a really wonderful bathing experience.
"It shows what people feel about their relatives here in the home, and also how the people that live here feel."
Miss Martin also said the home had received a £500 donation from the family of a late resident, and the cash would be used to help create a "picture house" in his memory.
Miss Martin declined to comment on the investigations, but said: "The families have been spoken to and they have attended a relative's meeting, and there is another one coming up.
"Mead Medical has always been committed to ensuring good service."