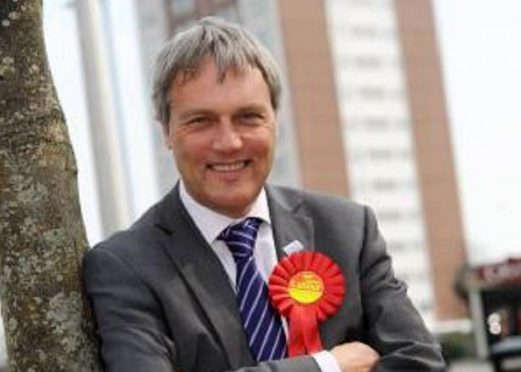 Aberdeen City Council could cut hundreds of jobs as it battles to tackle a £21.6million black hole in its funding.
The Labour-led authority's finance convener, Willie Young, has confirmed the council could look to voluntary redundancies and early retirement for around 200 staff from a workforce of more than 8,000.
Mr Young argued the staff cuts could prove to be an "opportunity", because they would look to retrain any council staff as teachers to tackle a historic shortage of the latter in the north-east.
The Granite City will face a funding cut of around 4.5% following the Scottish Government's budget last week.
Mr Young said he would be making "tough decisions" ahead of the budget announcement on February 22, but promised no compulsory redundancies.
He added: "We are potentially looking at 200 jobs in total and are consulting with trade unions.
"There could, however, be an opportunity for any of the 200 to be returned into specialities like teaching or other jobs we are looking for.
"Tough decisions will have to be made, but we will protect frontline services."
For the first time in nine years, local authorities have the option of increasing council tax by up to 3% and neighbouring Aberdeenshire Council has already announced a proposed rise of 2.5%.
Mr Young stated it "hadn't been decided" whether the city council would follow suit and raise taxes.
Opposition SNP group leader, Stephen Flynn, responded: "I am pleased to note councillor Young has rightly committed to no compulsory redundancies, [but] had it not been for his administration's inability to deliver projects on time and on budget, some of the savings which will be need to be made in the coming weeks wouldn't have been required at all."