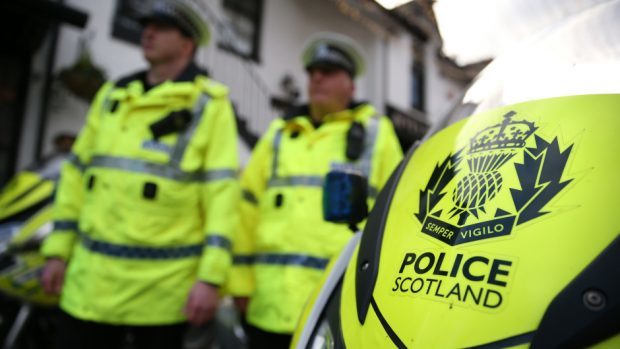 Nine people have been charged and another arrested following a police crack down on anti-social behaviour and drug offences in Inverurie.
As part of the operation, run by members of the Garioch Community Policing Team, officers and special constables spent the weekend targeting areas where this kind of behaviour has been reported in the past.
Eight males – three aged 16 years, a 21 year old, two 24 year olds, a 29 year old and a 38 year old – were dealt with in relation to possession of cannabis, cocaine and ecstasy.
A 19 year old male was issued with a fixed penalty notice for urinating in the town centre while a 21-year old was arrested on an outstanding apprehension warrant.
Sergeant Sandra Crighton, of the Garioch Community Policing Team, said: "Anti-social behaviour, drugs misuse and the crime associated with this can have a profound impact on a community and we've been working hard to address these issues in Inverurie and the surrounding areas.
"This sort of behaviour is completely unacceptable and this weekend's action sends a clear message to those involved.  We will carry out further activity as part of the operation whenever required in Inverurie and within communities across Aberdeenshire South.
"It is vital the police, businesses and residents work together to ensure that our communities remain safe and free of anti-social behaviour, disorder and violence.
"I would urge anyone with information about crimes or offences such as drug dealing, anti-social behaviour or violence to contact the Police on 101 or you can call the charity Crimestoppers anonymously on 0800 555 111."