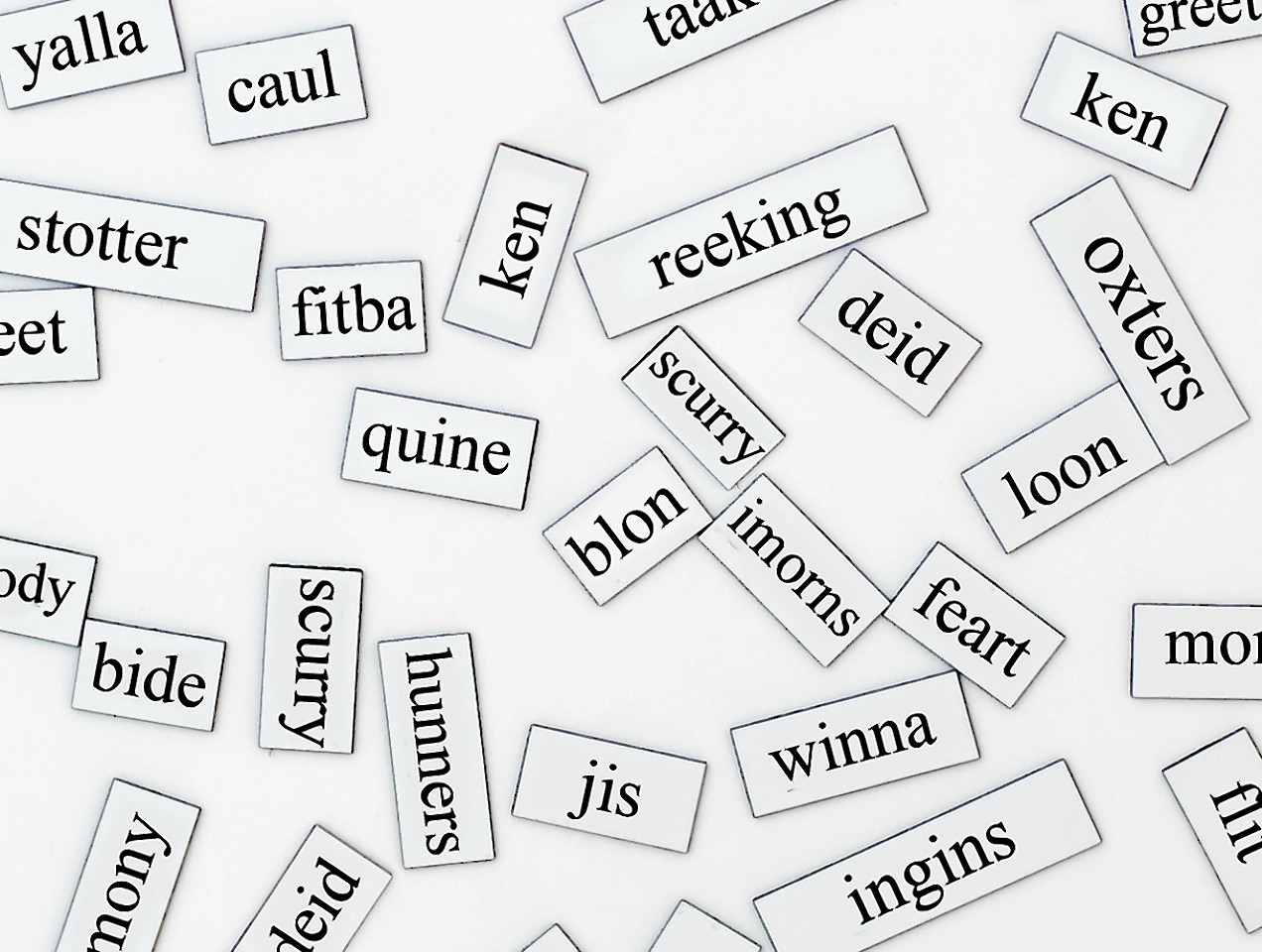 Aberdeenshire Council has unveiled ambitious plans to start teaching youngsters the Doric dialect.
The local authority has drawn-up proposals to give primary and secondary pupils lessons in the "valued language".
Councillors will be asked next week to back the scheme aimed at promoting the Doric and north-east culture across the region.
Traditionally spoken by residents of Aberdeenshire, the dialect – one of many across Scotland – is identified as the native tongue in many rural and fishing communities.
And last night traditional Scottish language entertainer Robert Lovie said local people should be "proud" of their roots.
He hailed the idea of introducing Doric to classrooms as "wonderful" and said the move could lead to a renaissance in Scottish language literature.
Mr Lovie – who sings God Save the Queen to the monarch at every Braemar Gathering – said: "Doric needs that push to give it that 'sparkle' that it has been needing for a while.
"It's always been a language that has been spoken in the playgrounds but it's never been dramatised.
"What we need to do is make sure that people in education and people at university level start to take it a little more seriously.
"So it's wonderful news that Aberdeenshire Council's education department is pushing it.
"It's a major step forward for Doric and is probably one of the best things that could happen in this area in a long time.
"Thousands of people use Doric every day, but we don't realise that we have it.
"It's a lovely thing, and for somebody like me – who has the joy of entertaining all over the world – it's one of my biggest assets.
"People love to hear language and Doric is a lovely thing to listen to. If it gets into schools and into education, we should see it coming along very fast."
The Doric plan has also attracted support from Derrick McClure, an honorary lecturer at Aberdeen University who specialises in the Scottish language.
He said promoting the dialect would be a "positive" step for its native speakers.
"With no shadow of a doubt is it important that Doric is kept alive," he said.
"It's very much part of our regional identity.
"Scots is spoken in different dialects all over non-Gaelic Scotland. You have Doric as the north-eastern dialect, Shetlandic, the Orkney dialect and the Fife dialect.
"I would certainly be encouraging councillors to support it."
A census in 2011 showed that only 49% of people in Scotland identified themselves as Scots speakers.
Education Scotland has since revealed that both teachers and pupils have said lessons in Scots offer "fun and constructive" pathways into language and literacy.
In its annual review last year, the education body said: "Curriculum for Excellence highlights Scots as a key component of bairns' and weans' education."
Maria Walker, the council's director of education and children's services, will outline the proposals to councillors on Thursday.
In her report to the education committee, she said partnerships with outside agencies and organisations, including Aberdeen University, would be "central" to developing support for the Doric language.
This will take the form of promoting the dialect in schools and working with Education Scotland to train teachers to deliver Scots language lessons.
Ultimately, children should "experience a curriculum through which they learn about Doric and the value of Doric in day-to-day life, culture and history in the north-east", Mrs Walker added.
When a strategy is developed to deliver the Doric curriculum, it is hoped children will view the dialect as an "integral part" of their education.