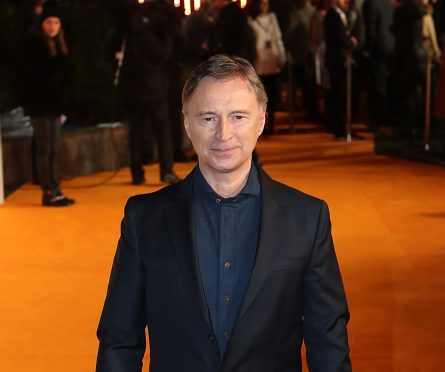 A school which boasts such former alumni as Trainspotting's Robert Carlyle and Broadchurch star, David Tennant, could plant roots in Fraserburgh next month.
The Royal Conservatoire of Scotland wants to link up with Aberdeenshire Council and create a programme of events in the north-east town to help nurture the next generation of Tennants, Carlyles and James McAvoys.
The scheme will be discussed by councillors on Thursday and, if approved, could progress as early as next month.
Maria Walker, the council's director of education services, has backed the idea. In her report to the authority's education committee, she said: "Aberdeenshire Council and RCS propose to enter a partnership to establish Fraserburgh as the Conservatoire's north-east hub.
"This reflects the wealth of talent locally and its role as one of Aberdeenshire's largest towns. With the academy, college campus, sports centre, dance studio and Dalrymple arts centre, it is well placed in terms of existing connections, relationships and infrastructure to contribute to a successful partnership."
As part of the arrangement, it has been proposed youngsters, aged between seven and 12, participate in weekly programmes of music and dance.
These will be provided free of charge to pupils from "deprived backgrounds", with those completing the course eligible to audition for entry into the RCS.
Pupils up to the age of 18 will get the chance to take part in acting and screen work lessons. Graduates would also be able to audition for entry into the RCS and participate in activities at its Glasgow campus.
Mrs Walker added: "The ambition is to work in partnership to enhance performing arts education in Aberdeenshire to ensure that pupils and teachers have increased opportunities to develop the skills, knowledge and attitudes required to succeed in the arts and creative industries, at school, in the community, in training employment and in life.
"Through this partnership, we aim to raise the aspirations of our young people, and increase the number who succeed in gaining access to the very highest levels of training both at the RCS and the wider world of Conservatoire level institutions."
The initiative, part of a three-year agreement, is expected to cost the council £45,000 in the first year.