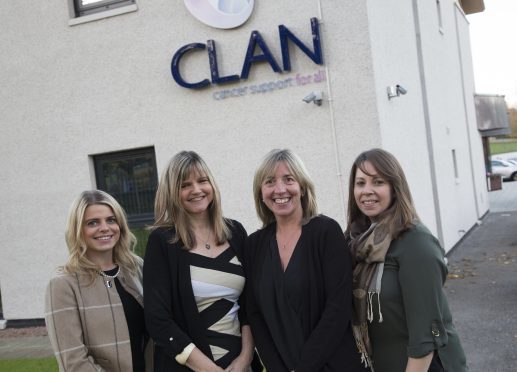 A north-east charity has launched an appeal for new volunteers to help make a "lasting difference" to the lives of cancer sufferers.
Clan Cancer Support has issued the rallying call in Peterhead and Fraserburgh with roles including support volunteers, as well as event and fundraising support.
The charity is hosting two open evenings for those interested in finding out more.
Lynda Wilde from Peterhead has volunteered with Clan for more than a year and, after going through her own battle with the disease, knows the difference the support can make.
The 70-year-old said: "Having someone listen to me unconditionally and support me in the way I chose to handle things helped remind me that 'Lynda' was still in there.
"There is a great sense of camaraderie in Clan with shared values and aims all directed towards the needs of clients. It's a really rewarding volunteering opportunity, and it's great to feel you're making a difference."
Angie Christie, Clan's north Aberdeenshire area coordinator, added: "Our volunteers are essential to the success of Clan and are given access to full training and ongoing development opportunities and receive regular support to assist them in their role within the organisation.
"We have a wonderful and dedicated team of staff, but rely strongly on the dedication and kindness of our volunteers who make such a difference to us.
"I would encourage anyone to get in touch or come along to either of our volunteer recruitment evenings."
Clan Fraserburgh will be open on Monday, March 13 between 4 and 7pm with Clan Peterhead hosting an open evening on Wednesday, March 15 from 4 to 7pm.