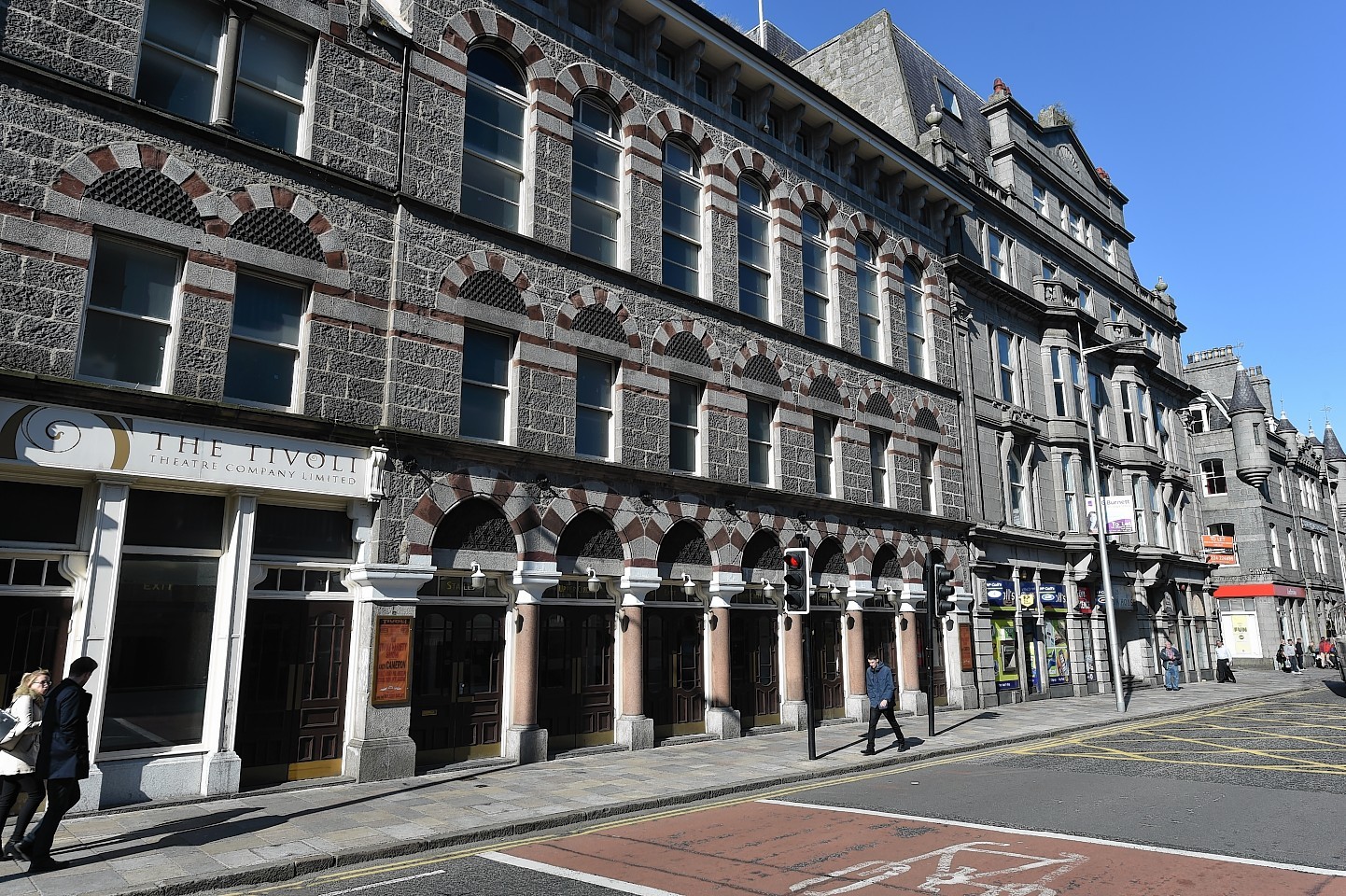 A Victorian theatre and opera house has taken down its iconic sign after it was found to be in breach of planning control.
The Tivoli Theatre on Guild Street, which first opened in 1872, is an A-listed building.
The building has changed hands numerous times over the decades, but was reopened in 2013.
Its new management had decided to try and recapture its glory days by installing an illuminated sign at the front entrance, but yesterday the feature was removed following discussions with the local authority.
Last night, the theatre declined to comment when contacted by the Press and Journal.
However, it posted on social media: "The council made us take down our Tivoli sign today.
"It's a fight for another day, life is too short."
The theatre's social media post then went on to highlight that the Tivoli has, in the past, had a large sign affixed above the entrance.
However, a spokeswoman for Aberdeen City Council said the choice to remove the sign was made by the theatre.
She said: "The erection and display of this illuminated advertisement requires advertisement consent and potentially listed building consent.
"As soon as we became aware, we contacted the theatre to advise of the breach of planning control and provide them with the options available to them.
"In effect the option of making applications for both advertisement and listed building consents, such that the details could be formally assessed and potentially approved, or to remove the unauthorised signage such that he breach was addressed.
"Subsequent discussions with the theatre manager saw him advise that the signage was only to be a temporary arrangement and that it would be removed shortly.
"Therefore the choice to remove signage has been made by the theatre management themselves, without any formal assessment of the suitability of the works by Aberdeen City Council as planning authority.
"Importantly, initial consideration of the works led us to believe that the necessary approvals could be issued, subject to clarification on some of the details or some minor amendments and as such it is unlikely that we would have enforced its removal."