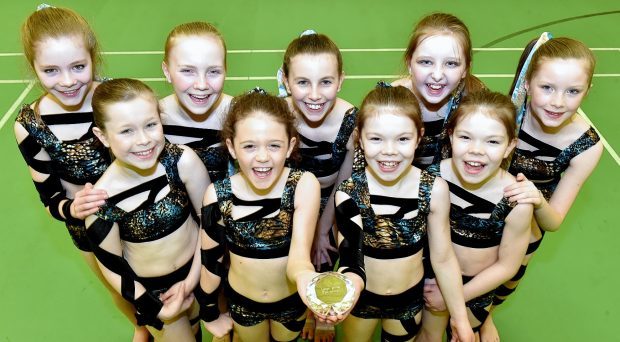 An Aberdeen dance group is celebrating winning its first competition, and is eager to pursue more success.
The Flashdance School performance ensemble triumphed in the large groups section at the recent Dance Compete Achieve event at the Tivoli Theatre.
The group was established in January last year, but it was not originally formed with the intention of entering competitions.
It comprises 10 girls, aged between nine and 12, and since the organisation's creation, they have worked with teacher Laura Buchanan and choreographer Steph Ross on various pieces to help promote the school.
Mrs Buchanan explained: "We often get asked to take part in events, which usually means having to drag people together and come up with a piece at the last minute.
"We formed the group, so that we had pieces ready if opportunities came up to perform and promote the school."
Mr Buchanan added that winning the competition was a major surprise to the troupe.
She said: "The girls were keen to do the competition, so we let them have a go.
"From the outset, we didn't think we would win anything, and we was just did it for the experience, so they were shocked when it was announced they had won.
"They beat two groups from Edinburgh Dance Academy, who were of a really high standard, to win. And the girls have really got the competition bug now.
"I don't think they will allow me not to enter them into more competitions now."