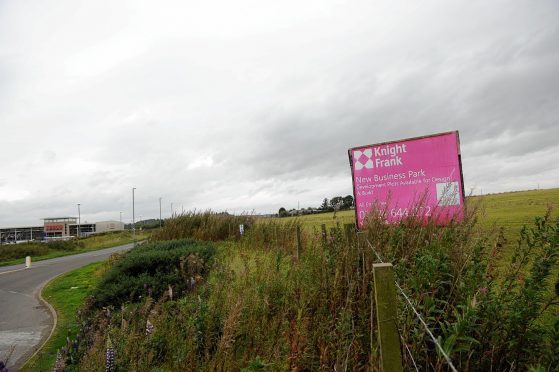 Plans to build an up-market business park in Ellon have stalled after fears were raised a neighbouring gypsy-traveller camp could become caught in a decade-long planning battle.
The proposals for the development at Balmacassie to the west of the town include industrial units and even a hotel to be built near the Brewdog brewery.
But the land is also earmarked for an authorised gypsy-traveller camp and council planners struck a bizarre deal to include a temporary camp which would be built, demolished and moved several times during the site's construction.
As new industrial units are erected the traveller site – including its toilet and shower block – would be torn down and the local authority would have to submit a new planning application.
Green councillor Martin Ford warned the unusual arrangement would leave Aberdeenshire Council open to a torrent of planning objections which would undermine the traveller camp.
"The proposal of a travelling traveller site can only have come from another planet," Mr Ford said. "It cannot be workable for travellers, the developers or the council."
His comments were echoed by Conservative group leader Jim Gifford. He said: "The idea we're asking people to live in building site after building site before throwing them out doesn't sit well with me."
Mr Ford called for the scheme to be delayed while planners renegotiate the encampment's position on the development.
But local SNP councillor Rob Merson asked his fellow councillors to give their backing to project which would bring jobs to Ellon.
"It's not an ideal situation," he said. "In the interests of moving forward and not halting the economic development of Ellon, this is essential."
However Mr Ford's motion to delay the application was passed 25 votes to 24.