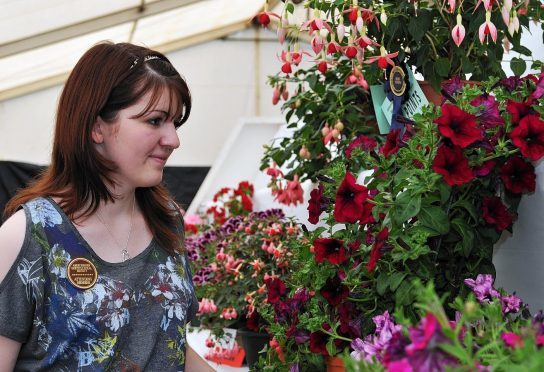 A long-running flower show, whose future was under threat, will bloom once more after a new secretary was recruited to organise the event.
Aberchirder's "Foggie" event attracts around 1,000 people to the village for the floral displays and end-of-show dance.
The festival has been a hardy annual every August since 1852, only interrupted by two World Wars. Written archives stretch back to 1875, when the committee met to plan the 23rd annual event in the north east.
However, the Press and Journal revealed last month that the future of the event was in doubt after no new secretary could be found.
Show president Aileen Wilson made a direct appeal for a new volunteer to come forward and save the event and has now confirmed a candidate has been appointed.
Mrs Wilson – whose three-year term ended at this week's annual general meeting – said: "Without a secretary, it would have brought the show to a halt. It's had a very long history and it's the largest flower show in Banffshire.
"It would have been devastating not to keep that going – we needed a lynchpin and we've found that person."
Mrs Wilson revealed how incoming secretary Susan Smith "answered the call in the Press and Journal" and has ample experience organising events including several with the Young Farmers Association.
She added: "We will be able to have our flower show on Saturday, August 12. We will be working hard at getting the schedule ready and it will be ready as soon as possible."
Part of the secretary's duties include booking the necessary infrastructure, such as catering and marquee tents.
The organising committee of the Aberchirder Flower Show is still looking for volunteers to help with preparations for the floral event.
Anyone interested in getting involved can contact the group's Facebook page by searching for "Foggie Flower Show", or via the website: www.foggieshow.co.uk