Historic fishing ports are being neglected in favour of boosting cruise ship tourism at Aberdeen's harbour, councillors claim.
Aberdeenshire Council has identified £130,000 for maintenance and repair this year at harbours in Macduff, Rosehearty, Banff and Portsoy.
That is £24,000 down on last year and was condemned by one critic as a "pittance" next to the millions promised for the planned expansion of the city's maritime facilities.
But council leaders dismissed the claims as short-sighted and insisted investment in the project at Nigg Bay would bring significant rewards to the whole of the north-east.
The neighbouring councils are committed to providing £11million towards the £375million expansion project  – as part of the wider City Region Deal.
Councillors from local ports are concerned though that their communities will never see the benefits and will vent their feelings when the council's Banff and Buchan area committee debates the maintenance budget tomorrow.
Last night Hamish Partridge, who represents Rosehearty and Macduff, said he had "deep concerns" smaller harbours could end up  falling by the wayside.
"Our harbours sit in some cases in rack and ruin but Aberdeenshire Council throw millions at a project that will have zero effect on our towns and communities," he said last night.
"We need to get our own house in order before investing in other authorities."
He added: "If those millions were divided across Aberdeenshire's harbours, think of the difference one quarter of it would make to Macduff harbour, or even £100,000 on Rosehearty harbour.
"This would be life-changing for some businesses and communities."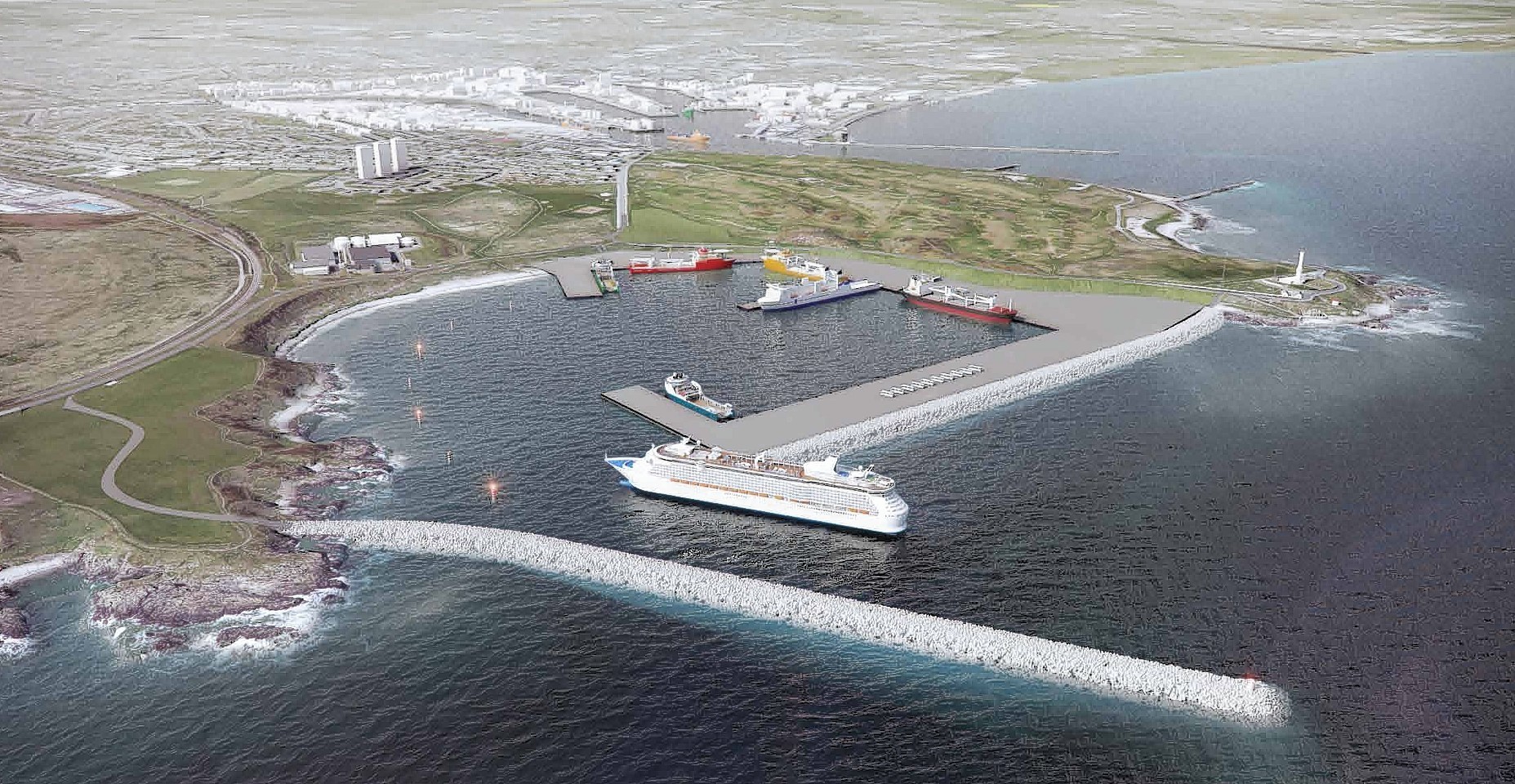 Councillor John Cox, who represents Banff and Portsoy, added: "We were told that the whole of Aberdeenshire would benefit, but what has come out of it is that there is a focus in Aberdeen.
"I appreciate improvements are taking place in our harbours, but it is insufficient. All of these harbours used to be bustling hives of activity."
Council co-leader Richard Thomson accused Mr Partridge of backing a Conservative budget plan that would have cut the maintenance funding altogether.
"It is the height of hypocrisy for him to complain about £130,000 of revenue works not being adequate when, if he'd had his way, there would have been no money available to do any of it," he said.
"Thankfully Councillor Partridge was on the losing side that day and the administration was able to protect that important budget line along with many others – including £2.3million in our capital plan for the year ahead for harbours, coastal defence and flooding."
He added that the City Deal would return "over £1billion" in direct and indirect investment to benefit the whole of the north-east.
Co-leader Alison Evison said: "Councillor Partridge is now choosing to ignore the ongoing regeneration work which has the potential to support the harbours and the areas around them in the north of Aberdeenshire.
"With a wider perspective, we can look forward to enhanced tourist potential bringing benefits across the whole of our area."
Ross Cassie, who represents Macduff and Rosehearty, said "significant investment" in local areas was ongoing.
"On top of this there are proposals for pontoons in the west basin at Macduff, which is unused, ice machines and harbour infrastructure," he said.
"To say the council is not doing anything is disingenuous to say the least."
Aberdeen finance convenor Willie Young said: "Councillors in Aberdeenshire have got to look further than the point of their nose. What they need to understand is that Aberdeen City Council is taking all of the pressure in terms of the regional developments at the new exhibition centre, the new art gallery, the Music Hall and the roads infrastructure.
"The harbour expansion will help Aberdeenshire as much as it will help Aberdeen and that's why it's so important that we work together for the good of the entire city region, which of course includes Aberdeenshire –  otherwise the economy of the north-east will fail."