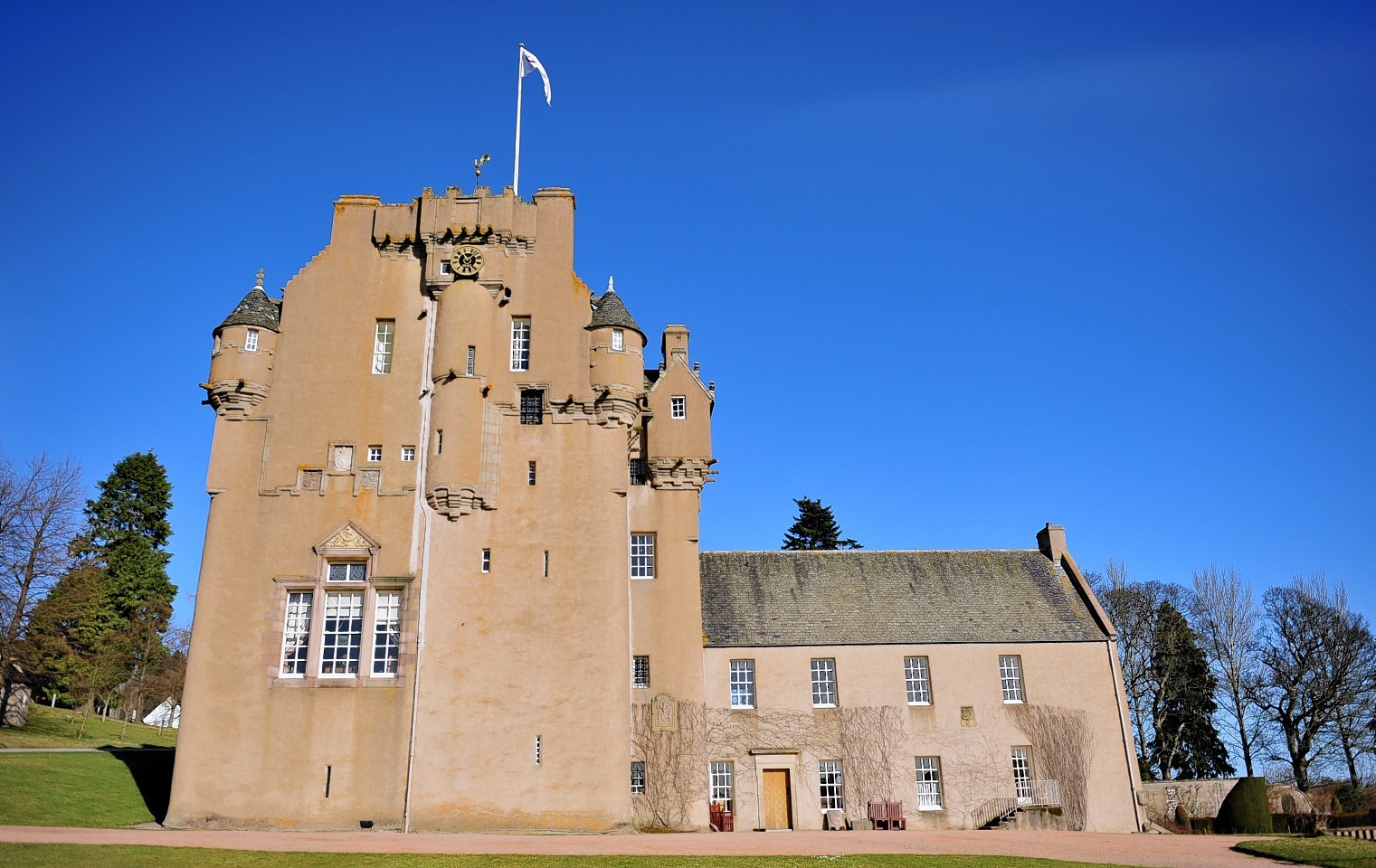 Tourism levels in the north-east soared last year with three major attractions in Aberdeenshire recording remarkable visitor numbers.
New figures highlight that Crathes Castle, Drum Castle and Pitmedden Gardens all attracting bumper crowds for 2016 – according to the Association of Leading Visitor Attractions.
Crathes Castle more than doubled its footfall in 2016 and Drum Castle in Banchory experienced an increase of 187.5%. Ellon's Pitmedden Gardens saw a two-fold upsurge to attract 33,095 visitors.
Stuart Donaldson, MP for West Aberdeenshire and Kincardine has welcomed the news and said: "The upsurge in visitor numbers to Crathes and Drum Castle is incredible.
"As the slogan goes, we are 'Scotland's Castle Country.' With 19 [in the area], we have more castles per acre than anywhere else in the UK.
"Visit Scotland has done some fantastic work in driving up tourism within Aberdeenshire by creating a castle trail and their project is clearly working.
"Scotland is a beautiful country and the economic benefits of tourism, both from a local and national perspective, cannot be underplayed. "
The Great Garden at Pitmedden is said to date back to 1675 when it was originally laid out by Sir Alexander Seton.
It was re-created in the 1950s, based on 17th-century plans of the gardens at the Palace of Holyroodhouse in Edinburgh.
Iain Hawkins, the National Trust for Scotland's general manager for the region, responded: "Improvements in the north east have been pretty exceptional. This is due to a range of factors, but for Drum and Crathes Castles in particular, our events programming has definitely played a part.
"We are giving more people more opportunities to come back regularly to enjoy their heritage through one-off events and seasonal programming, notably at Easter and Halloween.
"In the case of Drum, the fact that we are hosting some of Aberdeen Art Gallery's collections during its refurbishment has attracted many people to this fabulous property.
"The heritage of the north east is truly exceptional and it is great to see so many people coming out to enjoy it."