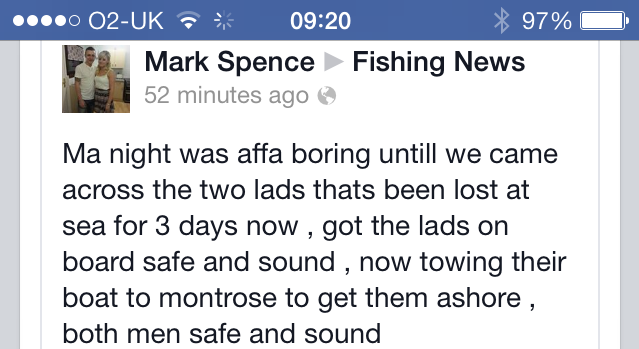 Two North Sea fishermen who were reported missing were found alive today 50 miles off the coast of Montrose.
And one of their rescuers, Mark Spence from Buckie, has posted a photo of his boat Sylvia Bowers towing the boat which had carried Jim Reid, 70, and grandson David irvine, 35 back to shore.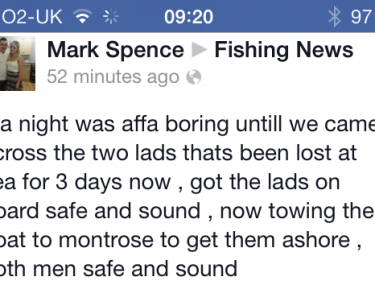 Alongside the photo he wrote: "Ma night was affa boring until we came across the two lads that's been lost at sea for 3 days now, got the lads on board safe and sound, now towing their boat to Montrose to get them ashore, both men are safe and sound."
Fishing vessel Sylvia Bowers, which was heading to England, spotted the stranded 16ft boat earlier this morning.