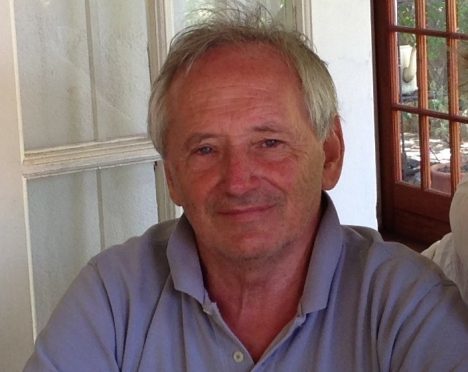 A "gifted" north-east architect and lecturer who won a number of awards for his buildings has died aged 73.
Michael Gilmour had been part of the architectural community in Aberdeen for more than thirty years. Having initially qualified from the Duncan and Jordanstone school of architecture in Dundee, he then moved to Manchester and Leeds where he worked for practices Cruickshank and Seward and The Goad Burton Partnership.
Moving his young family to Aberdeen in 1974, Michael took a lecturer's position at the Scott Sutherland School of Architecture.
During his time there, he worked with Professor Robin Webster who last night paid tribute to his former colleague.
He said: "Mike was a very gifted architect and committed teacher who brought all of his considerable experience and insight in the practice and purpose of architecture to the aid of his students.
"He was good at drilling down to the important issues of a design, which could be challenging, but he was genuinely interested in helping.
"I remember often seeing him at the school late in the evening, having come in after a hard day's work at his office to generously help and encourage a student.
"He had high standards, but was also enthusiastic and imaginative which made it great fun exploring and developing a scheme with him.
"His natural talent as a designer along with his wit and intelligence meant that he was widely loved and respected by students and staff, and will be greatly missed."
Not long after he started work at the School of Architecture, he founded his own practice which later became a partnership with his friend and fellow architect John Buchan.
Michael Gilmour Associates forged a reputation for being design led, focusing on quality design both in form and function with Michael constantly pushing to deliver the best building for his clients.
His commitment to projects and refusal to accept mediocrity resulted in several award-winning buildings including Balgownie Lodge at Aberdeen Science Park, the sensitive conversion of Carden church, the walled Garden at Fetternear, and the headquarters building for Subsea 7.
Whilst these and other projects were diverse in nature ranging from the domestic to large commercial buildings, they were all approached with the same commitment to design, ensuring the best solution was found to fulfil the client brief.
His colleagues last night testified that each and every project was a personal endeavour to Michael and great care and critical thinking was always rigorously applied.
They said was constantly sketching and working on designs and architectural detailing and his pursuit of quality pervaded all parts of his life.
His dedication to architecture was only equalled by his devotion to family and friends and he enjoyed nothing more than entertaining them both on holidays and at his home at Rock Cottage on Seil Island.
Michael is survived by his wife Hilary and four sons, Simon, Jamie, Gavin and Joe and his grandchildren.