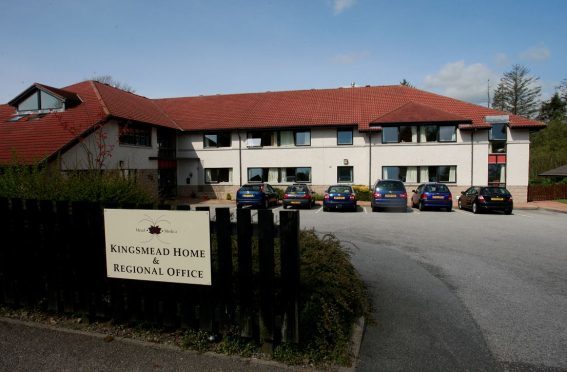 Social care chiefs have denied claims that drafting in staff at a crisis-hit nursing home will have a knock-on effect for other care facilities in the city.
A new team of nurses, carers and managers has been installed at the Kingsmead home after a highly-critical report by a standards watchdog.
The Care Inspectorate said some staff at the privately-run business did not treat people with 'dignity and respect' and demanded major improvements – leading Aberdeen Health and Social Care Partnership to intervene.
It deployed staff to the Kingswells home on Saturday while talks continue with its operators Mead Medica and the inspectorate about a longer-term solution.
A relative of one former resident, who asked not to be named, said the move would have a direct impact on people in care elsewhere in the city.
"It has taken them a long time to take action," they complained.
"Given the situation regarding the care industry here and in the rest of Scotland, it will be a real challenge for anywhere to recruit staff.
"To say they have just plucked a team out of thin air is nonsense. There is no way it's possible.
"A lot of care homes in Aberdeen are short on numbers and are having to rely on agency staff."
But a partnership spokesman
insisted there were enough workers readily available to step in without affecting services.
"We can confirm a team of nurses, carers and care managers has been placed at the privately-run Kingsmead Care Home in Kingswells in response to concerns raised by the Care Inspectorate last week.
"This team has been in place since Saturday morning.
"Staff have been sourced from a pool of qualified care professionals who are available to be deployed at Kingsmead, with a combination of full-time employees of independent providers and agency staff.
"Our priority remains the care and wellbeing of the residents of Kingsmead as we continue to consider next steps and a long term solution. We are working closely with the Care Inspectorate and are in ongoing discussions with the facility's operator."
The report, which was published in February, found concerns about whether nutritional needs of residents were being met as some had lost weight and also said people were treated like 'objects'.
The home can provide care for up to 55 older people, and up to 10 adults with learning disabilities.
Mead Medica, who run the home, declined to comment on the situation.