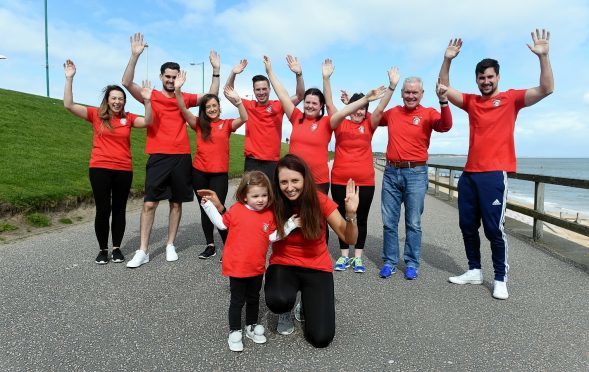 A local woman who died of cancer will be remembered by friends and family who will be taking in the Baker Hughes 10k.
Fiona Vass, from Aberdeen, was diagnosed with breast cancer in 2009 but despite treatment at the Anchor Unit at Aberdeen Royal Infirmary, she died last December.
Now her friends and family have decided to raise money in her memory for Friends of Anchor.
In total 25 runners – who have named their group 'Fitness for Fiona' – will take on the race on May 14.
Ms Vass' niece, Kirsty Anderson, said: "Fitness for Fiona is a group made up of Fiona's friends, colleagues and family; including her fiancé, sons and even her grandsons.
"Fiona knew first-hand the difference that the north-east charity makes to patients so when we decided to do something for Fiona we knew we wanted to support Friends of Anchor."