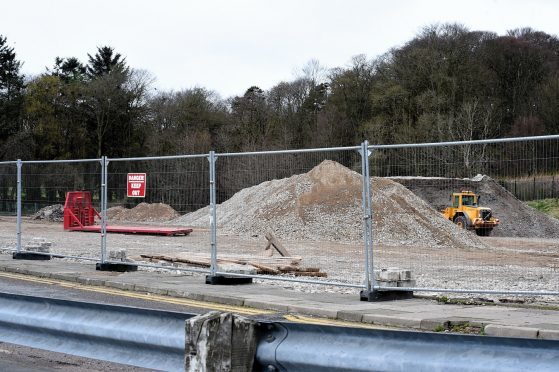 Councillors will debate the future of a former Aberdeenshire school site later this month.
Demolition of the old Ellon Academy building has been completed, with the campus now no more than piles of brick and rubble.
Aberdeenshire Council's Formartine area committee is now expected to discuss a report looking into future options for the site when it meets on April 25.
And last night residents of Ellon voiced their aspirations for the future of the former school, which was split across two sites off Bridge Street.
Among the suggestions was creating a new doctors practice at the spot, sheltered accommodation or a space for new shops to attract more people to the town.
The buildings were replaced by a £36million community campus at Cromleybank last summer.
Ellon man Kenneth Craigen said: "A state-of-the-art doctor's surgery would be nice, and maybe an area here for sheltered housing. People in sheltered housing want to be nearer the hairdressers, the bank and so on."
Occupational therapist Kim Smith, 28, said: "I would like to see a bigger GP practice, with health and social care in one building, an inclusive service. Ellon is just getting bigger and bigger."
Local councillor Gillian Owen said the future of the site was "all the talk in the streets, shops and pubs".
She added: "There is some sort of affection for the old academy. It is a huge site. A lot of people who went there are all a bit sad because, even if you didn't have a good experience at school, the building is quite momentous.
"It is always going to be there, it is always going to be in your past."
Councillor Isobel Davidson added: "I think it is absolutely vital we have a consultation with residents about the initial proposals.
"We need a new health centre. I would expect that would be very much supported."
Council co-leader and SNP councillor for the area, Richard Thomson, said the old school had been replaced by a new community campus that would serve locals for "generations to come".
He added: "There will be an awful lot of memories for people with the old academy being at that particular site. Looking to the future we have an absolutely fantastic new academy in the town, and a chance to consider how the old site can continue to serve the area."